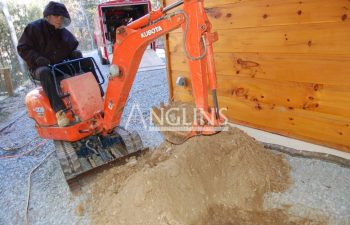 Damage to your home's foundation can happen gradually over time. This damage may not be noticeable at first, unless you know what to look for, and could lead to serious problems in the future. If you want to avoid costly repairs, it is vital to be aware of red flags before any serious issues occur. A trained professional can help you spot potential problems and recommend the best course of action to reduce your risk. Here are three early warning signs of foundation damage to look for to help you protect your home.
Water Damage
Excess water outside your home that fails to drain properly can lead to foundation damage. Drainage problems can occur from clogged sewer lines or leaking pipes. Check around your home for soaked ground and puddles that can create damage. You may also notice signs of rot or mold. Inspect your toilets and faucets for leaks.
Warped Floors and Wall Cracks
Cracks in your wall and warped floors are two of the most noticeable signs of foundation damage. Look for large cracks or zig-zag patterns along interior walls and ceilings. You may also notice nails popping out from your drywall or expansion joint separation. If an exterior wall is pulling away from your home, it could collapse.
If you notice your wood floor has a bouncing effect like a trampoline when you walk across it, this could be a sign of rotting wood underneath or damage from termites. You may notice slanting in certain areas of your home, indicative of a shift in the foundation. Contact a foundation repair specialist immediately for service.
Ill-Fitting Doors and Windows
Are you having issues closing certain windows in your home? Do the exterior doors of your home let in cold air? These problems can result from a shifting foundation and lead to increases in your heating and cooling expenses.
Professional Foundation Damage Repair
Foundation damage will not go away on its own. If you notice any early warning signs, you may want to contact a trained professional immediately. Anglin's Foundation & Masonry Repairs can help you repair and stabilize your foundation with the installation of steel push piers and helical anchors. Call to schedule an appointment today.
Posted on behalf of John Anglin, Anglin's Foundation & Masonry Repairs