About
What We Do For Our Customers And Our Solution To Your Problems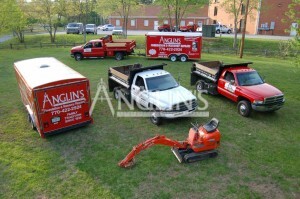 Anglin's Foundation and Masonry Repairs installs steel push (resistance) piers and helical anchors that are individually tested to proper PSI (or torque pressure) gauge ratings to stabilize or lift a structure. Our method is to hydraulically press steel piers to bedrock or equal load-bearing strata with our resistance piers, or torque helical anchors to the proper depth to reinforce foundations. Piers and Masonry Repair is a plus for us. We truly are a one-time stop shop. We repair sinking foundations, steps, porches, leaning chimneys, basement walls, etc. These repairs often have to be vertically and horizontally placed back simultaneously. Simply stabilizing these problems will not correct the visual ending result. Having the experience of being a masonry contractor, we have learned that plumb, straight, and level are the essential necessities for all walls. Once installed properly, the foundation is now stabilized. We finally have gotten it down to a science over the years of on-the-job experience. Our biggest asset is we are two companies in one– A foundation and masonry repair company. Unlike many of our competitors, we will patch any masonry structure on hand. We locate matching brick, tuck points, repair mortar joints, patch conventional and synthetic stucco, and repair concrete and stone work. Once we complete the job, your repairs are finished. The hassle of finding a qualified contractor to do these types of repairs (we are told by our customers) is very exhausting…. let us remove that with a company that can do it all for you. Foundation repairs reinstate value to your home, we save you money by being two companies in one, and that will greatly reduce the repair price. Your home may be your most important investment, protect it before foundation problems become too costly to be repaired. We have many trained experts who have been with us for anywhere from over 20 years to over 52 years. For over 53 years, we have been at the same location with the same business phone number! That's hard to find in today's business economy. We have been here for our customers and always will be. We're the oldest complete company of our kind.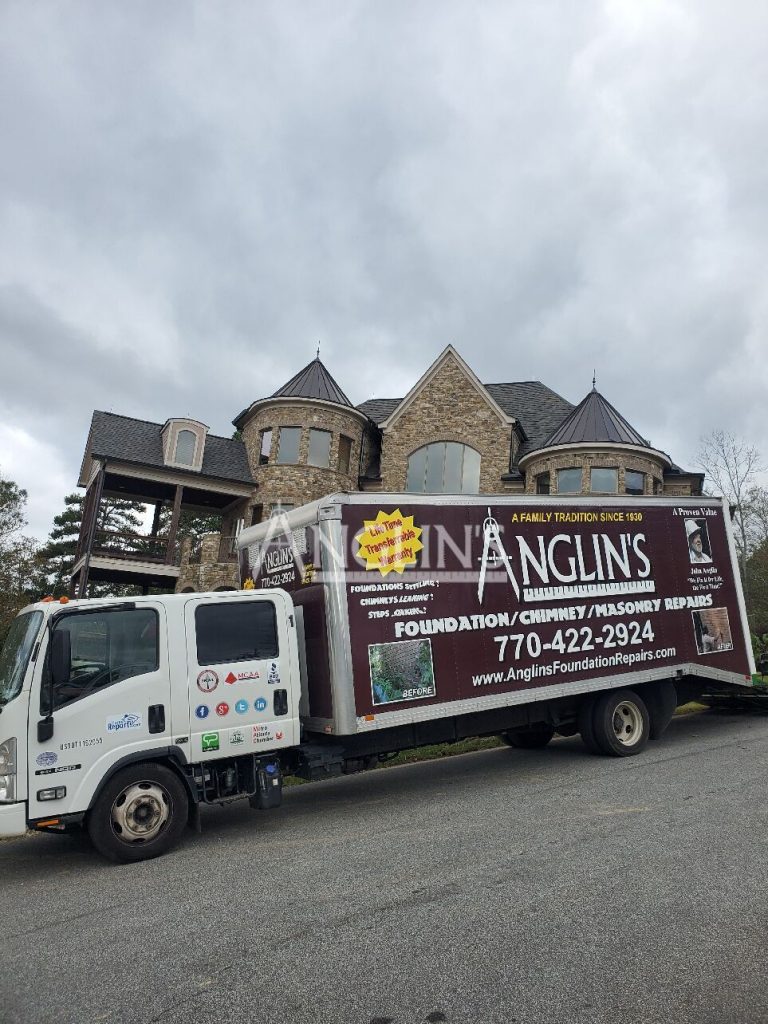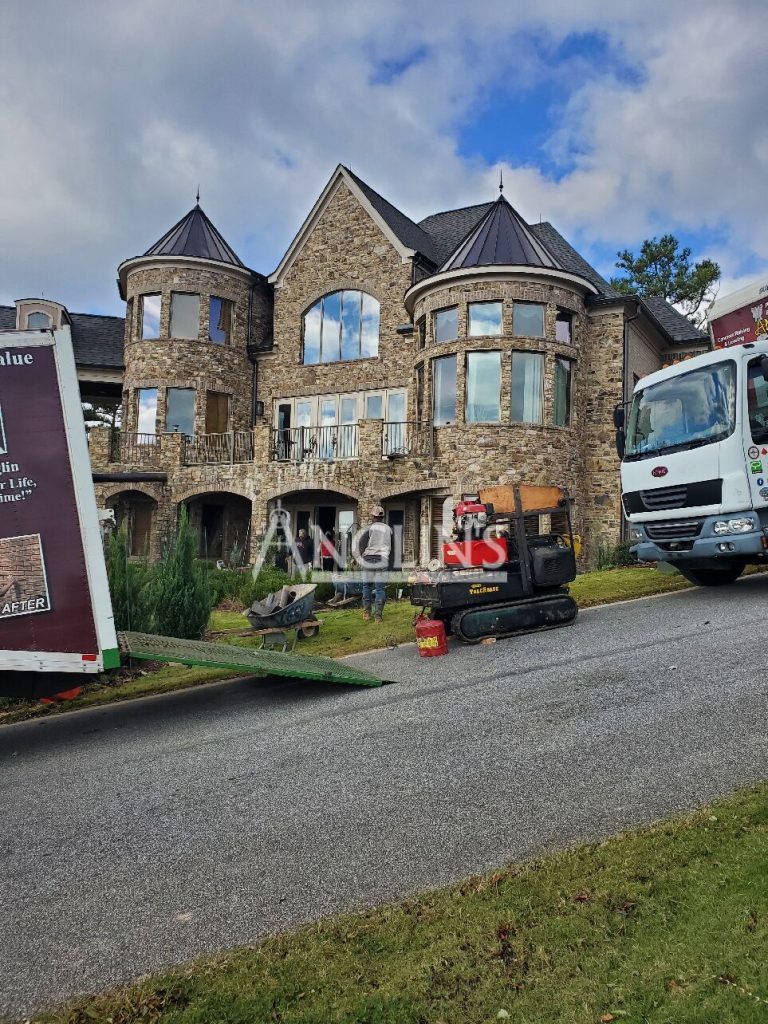 John L. Anglin's Code of Excellence:
We have the staff, equipment, systems, and manpower to accomplish any job. Our promises have kept us in business since 1930. We promise what we do and do what we promise. We offer custom fabricated materials in grade A heavy-duty coated US-ASTM high carbon steel in our foundation support weldment or bracket. Our piers conform to schedule 40 astm-a53 a carbon steel. Our most common diameter steel pipe of 2 7/8" diameter with a wall thickness of 250" exceeds most of our competitors. Our 12,000 square feet of shop floor features the latest in American technology in processing materials needed to complete a job. We fabricate our materials using the very best technology in ironworking machines, mig welders, plasma cutters, band saws, etc., and a crew of certified welders. A company with integrity and a name you can trust.
John L. Anglin's Personal Guarantee To You: At Anglin's Foundation and Masonry Repairs, we are sorry to hear you have structural foundation problems, but are glad you called us. We have the solution to your problems because we hire and train our staff by family employees who have been repairing homes for decades… a proven value for any type of structural problem. We are not focused on how many piers we can sell you or how much work we will do….we focus on providing you with the best services with the best permanent solution at the very best value. Our prices have not changed in over 10 years.…we are here to help you!
Anglin's Foundation and Repair Price Protection
Memo from the Desk of John Anglin
The differences between Anglin's Foundation and Masonry Repairs and other companies are: When masonry walls are bowing, leaning, cracked, sinking, settling and doors and windows are warped and will not open and close . . . that's when Anglin's can be counted on to make a difference. We're simply the BEST ! Our competitors may only stabilize foundations and that may or may not close gaps in the masonry wall. We complete the job because just stabilizing the walls only, the homeowner is then left with a host of masonry problems equal or greater then before and maybe even more costly.
I fix it for life the First Time! And honor it with a lifetime transferable warranty
Never forget to CALL BEFORE YOU DIG at the Utility Protection Center at 1-800-282-7411.
They notify all necessary utility companies free.
Examples of repairs we can do for you
Foundation repair
Chimney repair
Masonry repair
Fix bowed masonry walls
Cut out cracked walls
Cut, chip, grind, clean and clear mortar
Custom mix and match mortar color with all repairs
Pro Foam, Concrete, Raising and Leveling
What we do not do
Work off compaction….we work off bedrock or equal load bearing strata
We are not a franchise…we are a family owned and operated business
We don't do water proofing or any water related issues
Note: ANGLINS ONLY DO THE REPAIR SERVICES BELOW : IF WE DO THE STRUCTURAL WORK REPAIRS!!