Atlanta Helical Piers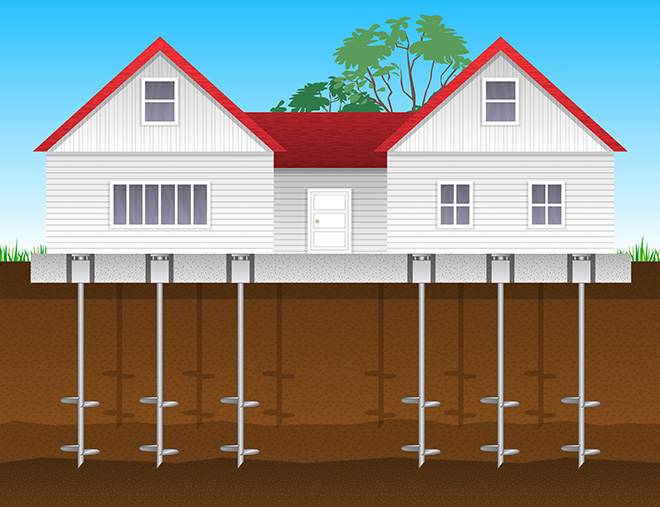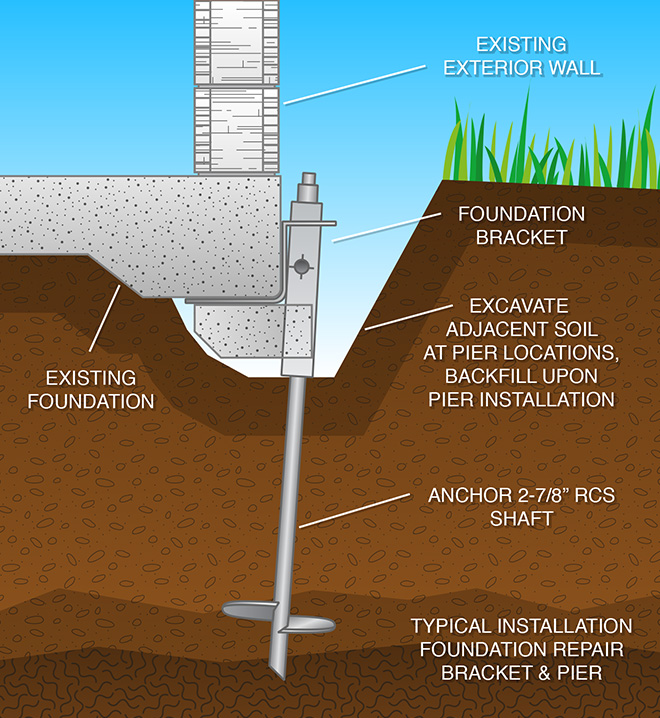 Anglin's Foundation and Masonry Repairs is where homeowners and business owners in Atlanta turn for the best in helical piers. We are a full service foundation and masonry contractor that has been faithfully serving the greater Atlanta metropolitan area since 1930. With over 90 years of experiencing installing pre-construction piers and repairing existing foundations, we have the skill, knowledge and expertise to install or fix your foundation for life, the first time.
A helical pier is a steel shaft that is usually round with helices and is similar to a screw. It can be used to provide foundation support for a variety of different types of structures. In many cases, a helical pier is used when challenging soil conditions prevent the use of a traditional foundation system. A helical pier can also be used to support an existing foundation that has settled or become compromised.
At Anglin's Foundation and Masonry Repairs, we specialize in installing helical piers. Whether you need a helical pier installed prior to construction or to provide support for a failing foundation, we can help. Unlike many other foundation contractors, we do not drill into the concrete foundation for the sake of attaching a pier bracket to the footings. This method can damage or crack the concrete footing. Instead, we have developed a proprietary system of connecting the bracket to the foundation without the need to bolt the bracket it. Our method prevents any damage to the footing or foundation, is proven, and is guaranteed by a company that has been around since 1930.
If your home or commercial business in or around Atlanta is in need of helical piers, you can turn to the expert at Anglin's Foundation and Masonry Repairs. We can install a helical pier foundation system that will ensure that your structure will rest on a solid base and will be stable for many years to come. We offer free quotes and we stand firmly behind our work. Please contact our Helical Piers Contractors or call our Atlanta office today at (770) 422-2924 to schedule your free inspection and quote. We look forward to working with you.