Concrete | Driveways | Walkways | Patios | Decks | Concrete Slabs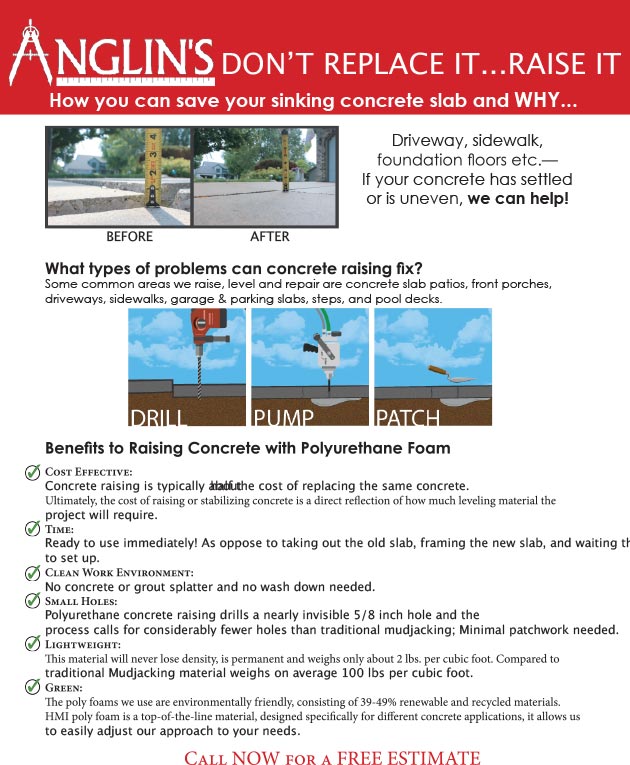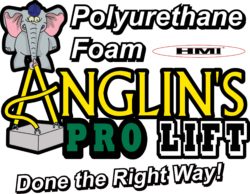 Do you have concrete floors in your home that are not level or are sinking? It is a common problem in homes and businesses around Atlanta, but one that can be remedied with Prolift Concrete Raising and Leveling. This is a cost effective long term solution that is quick and clean. Our team will find the root of the problem that is causing your concrete floor to sag, sink or crack and inject lightweight polyurethane foam into dime-sized holes, or ports in the concrete. The structure is then raised and leveled through the flow and expansion of high-density polymers within the foam. Due to the nature of the polyurethane foam, underlying soils are not burdened, and voids underneath the surface are filled and secured. After work is completed, holes are patched with polymer or concrete, and the site is available for immediate use.
Often the cause of unlevel concrete floors is due to a sinking or unstable foundation. This can be due to poor initial construction when the home was built or natural settling of the foundation. Not only can this lead to sloped, sagging or unlevel concrete or subfloors, it can lead to further damage to your home or business. Our experts can offer assistance in determining the cause of your floor issues and repair options to give you level, stable concrete floors that will last for many years to come.
We Level Sinking Concrete Floors
The technique we use to level sinking concrete floors depends on the cause of the problem. In some cases, foundation repair is needed which may require slab jacking, using steel brackets or push resistant piers. In other cases, we may be able to repair your concrete floor using Prolift Concrete Raising and Leveling. Each case is different, but whatever the cause, we have a professional solution to level your sinking, sloped or sagging concrete floors.
Your home or business is a major investment. Don't let a sinking foundation or concrete floors detract from the value of your property. We have been Atlanta's trusted source for foundation, masonry and concrete repair since 1930. Contact Anglin's today for a free estimate for concrete floor leveling.