Personal Guarantee to You
Our personal guarantee for the best value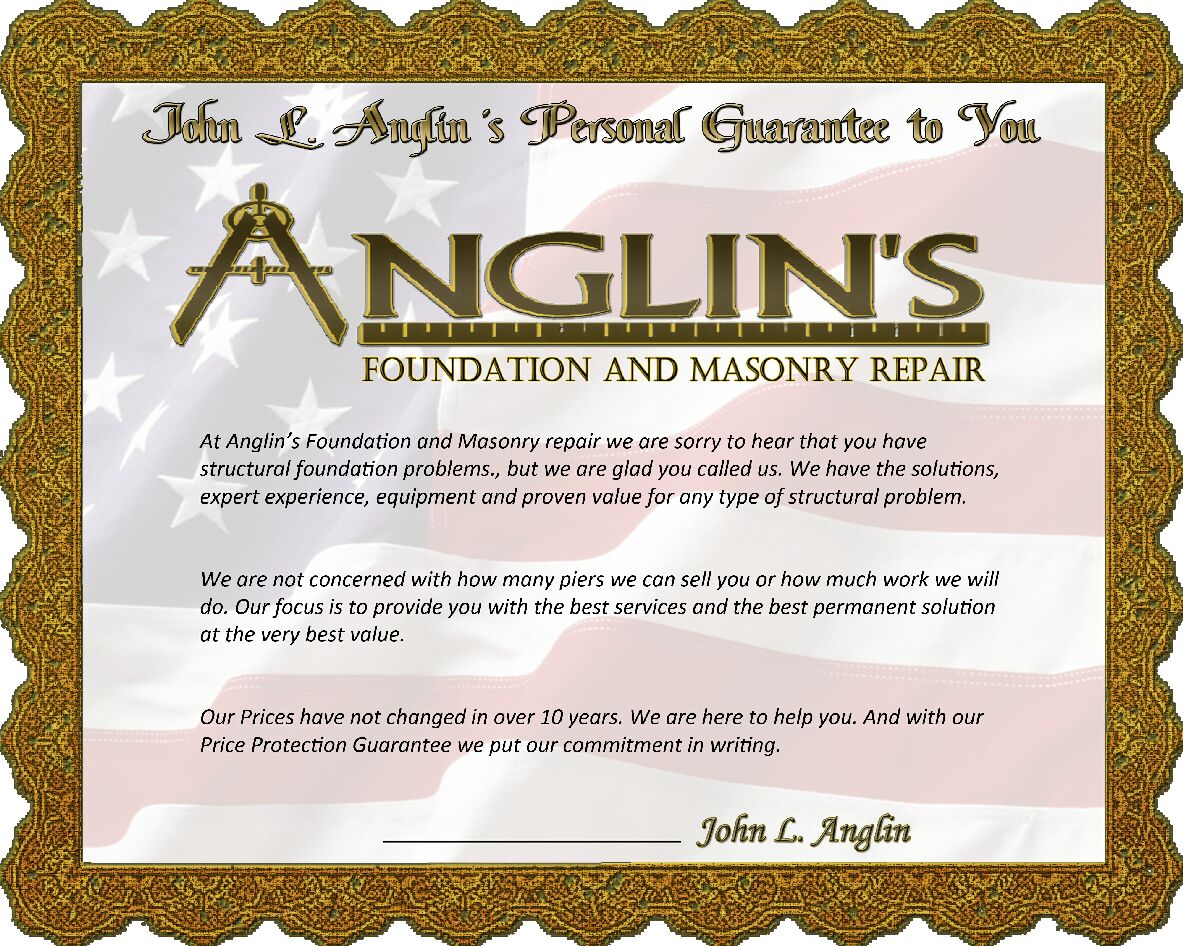 At Anglin's Foundation and Masonry repair, we are sorry to hear that you have structural foundation problem but we are glad you called us. We have the solutions, expert experience, equipment and proven value for any type of structural problem.
We are not concerned with how many piers we can sell you  or how much work we will do. Our personal guarantee is to provide you with the best services and the best permanent solution at the very best value.
Our prices have not changed in over 10 years. We are here to help you. And with our Price Protection Guarantee we put our commitment in writing.