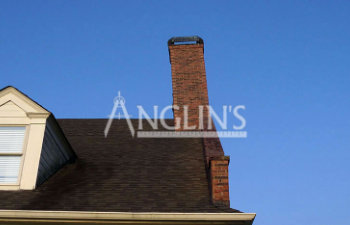 Your home's chimney plays a vital role in keeping your family safe and warm during the colder months. It channels smoke and dangerous gases away from your living space while efficiently burning wood or other fuels. However, like any other part of your home, chimneys can deteriorate over time. To ensure the safety and functionality of your chimney this fall, it's essential to be aware of the signs that indicate it may need repair. Here are seven key signs that you may need a chimney repair.
1. Visible Cracks
One of the most apparent signs that your chimney needs attention is the presence of visible cracks. Cracks can appear in the bricks or mortar of your chimney and are often caused by water damage or the natural settling of your home. Even small cracks can allow water to penetrate, leading to more significant structural issues over time.
2. Deteriorating Mortar Joints
Mortar is used to hold the bricks of your chimney together. Over time, mortar joints can deteriorate due to exposure to the elements, leading to weakened structural integrity. If you notice crumbling or missing mortar, it's time to consider repairs.
3. Efflorescence
Efflorescence is a white, powdery substance that appears on the surface of bricks and masonry when water evaporates and leaves behind salts. While it may seem harmless, efflorescence can signal ongoing water penetration, which can eventually lead to more severe damage.
4. Leaking Water
Water should never enter your home through the chimney. If you notice water stains on the walls or ceiling near your chimney, this is a clear sign of water infiltration. Leaking water can cause damage to the interior of your home, including the chimney structure itself.
5. Damaged Chimney Cap
The chimney cap is the protective cover at the top of your chimney that prevents rain, debris, and animals from entering. If your chimney cap is damaged or missing, it can allow water, animals, and debris to enter your chimney, potentially causing extensive damage.
6. Difficulty in Starting Fires
If you're having trouble starting fires in your fireplace, it could be due to a blocked or damaged chimney. A blocked chimney can prevent proper ventilation, leading to poor combustion and an increased risk of dangerous gases like carbon monoxide entering your home.
7. Unpleasant Odors
If you notice unpleasant odors coming from your fireplace or chimney, it could be a sign of a blockage or creosote buildup. Creosote is a highly flammable substance that can accumulate inside the chimney, increasing the risk of chimney fires.
Your chimney is an integral part of your home's safety and functionality. Ignoring signs of chimney damage can lead to costly repairs and safety hazards. If you observe any of these seven signs, it's crucial to contact a professional chimney inspector or repair specialist promptly. For homeowners in the greater Marietta and Atlanta, GA, area, you can trust Anglin's Foundation & Masonry Repairs for quality chimney repairs. Contact us at the first signs of chimney damage for a complete repair inspection.
Posted on behalf of John Anglin, Anglin's Foundation & Masonry Repairs