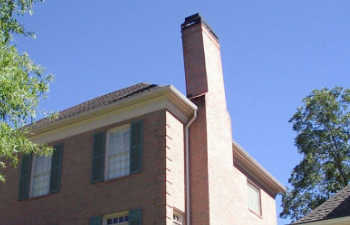 Do you have one or more chimneys attached to your home? There are two primary reasons that homeowners may request a chimney inspection. If you are concerned about structural problems or safety, having the structure assessed is recommended.
Homeowners who are seeking to sell a property will also need to have structures such as the chimney inspected. You need to know that your contractor is a trusted authority who will provide an honest assessment and fair pricing for repairs.
At Anglin's Foundation & Masonry Repairs, we have been serving the people of Georgia for over 90 years. Our presence in the community is so established that in all that time, we have used the same phone number. Our commitment to honesty, integrity and an upfront pricing structure are some of the reasons our customers keep coming back.
Free Chimney Inspection
The cost of home maintenance is high enough without having to pay for unnecessary work. That is why Anglin's Foundation & Masonry Repairs offers a free initial chimney inspection. You won't have to worry about being left for a bill for a precautionary service.
Additionally, if upon inspection we discover that there are no structural damage or safety issues with your chimney, we will advise you accordingly. When problems are identified, you can rely on your inspector to provide accurate and fair pricing for any necessary repairs.
Chimney Repairs in Georgia
As a local company serving the people of Georgia, Anglin's Foundation & Masonry Repairs is dedicated to providing customer satisfaction. We use state-of-the-art equipment to complete every project. Customers are also offered a price protection guarantee for work completed by trained experts with more than 20 years of experience.
Our repair work comes with a lifetime, transferable warranty, which is a great selling point for customers looking to sell. If you need references, we come recommended by a list of realtors, builders, architects, structural engineers and homeowners just like you.
If you would like to learn more about our chimney repairs or any of the other services offered by Anglin's Foundation & Masonry Repair, call today at (770) 422-2924.
Posted on behalf of John Anglin, Anglin's Foundation & Masonry Repairs