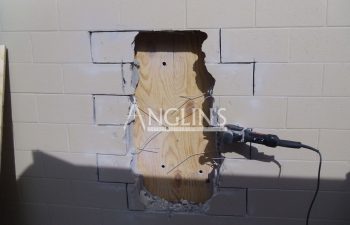 Foundation settling and shifting is a huge problem that can cause safety and liability issues for commercial properties. Anglin's Foundation & Masonry Repairs offers complete foundation repair and masonry contractor services in the Greater Atlanta metropolitan area. For over 90 years, our company has been faithfully serving business owners and commercial property owners in diagnosing and repairing foundational problems on commercial buildings.
When it comes to commercial property, you have more than your business' reputation on the line. You must also consider the personal safety of every employee, client, customer, and resident who steps foot on your property. At Anglin's Foundation & Masonry Repairs, we specialize in repairing the foundations of apartments, retail buildings, warehouses, and other types of commercial properties.
Overcoming issues caused by Georgia's infamous red clay soil takes knowledge and experience. A large number of the commercial buildings in Gwinnett County and throughout metro Atlanta are built on clay soil. Clay soil can be highly problematic as a building base because it reacts in a very particular way when it bears weight. Clay soils have the highest potential to cause foundational damage. Clay absorbs water easily, expanding in volume as it becomes more saturated. As the clay soil expands, it can cause foundations to crack, heave, and shift. Then, when clay soil dries out, it shrinks and cracks, leaving gaps around a foundation where water from the next rainfall can penetrate easily and repeat the expansion cycle.
For the past 90 years, Anglin's Foundation & Masonry Repairs has developed a solid reputation based on quality workmanship and proven value. We are the experts you can trust in diagnosing and repairing your commercial foundation problems. Our craftsmen not only repair sinking, settling, or unlevel foundation, but we also do expert brick and mortar repair and patch cracks in basement walls, brick walls, and slabs.
Contact us today.
Posted on behalf of John Anglin, Anglin's Foundation & Masonry Repairs