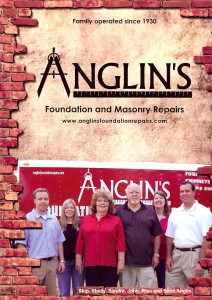 If you have a home that is built upon a crawl space, there are certain issues that are specific to your home's foundation. Sagging floors, uneven floors, and even dishes rattling in the cabinets can all indicate that your crawl space is experiencing issues that need to be addressed sooner rather than later. Leveling and strengthening the support can be accomplished through knowledgeable and experienced foundations experts. At Anglin's Foundation & Masonry Repairs, we provide exceptional repair to all of your crawl space issues. We understand that correcting those issues are essential to having a safe and stable home.
Here in Georgia, one of the first things that must be addressed is the soil condition for which the home is set upon. Georgia's famous red clay is often problematic for the foundations of homes – both new and old – and this clay must be evaluated to make sure that it is suitable for holding a home's weight without constantly shifting. Anglin's Foundation & Masonry Repairs understands that clay soil reacts to the amount of water in the soil, and it will expand and contract significantly more than looser soils with a high organic composition. Dynamic soil movements can cause significant foundation problems to a home, and Anglin's Foundation & Masonry Repairs has the ability to evaluate your soil and correct issues pertaining to your foundation.
There are other times when soil composition is not an issue, but the structure of your home is. Most often, a structural issue with a home's crawl space is due to floor joists not supporting the weight of the home correctly. Floor joists that are spaced too far apart will not properly support the home, causing floors to sag and the floors to eventually cave in. It is essential that homeowners recognize their home's construction quality before they begin any major renovation. Adding new granite counter tops in the kitchen may be too much weight for the existing floor joists, causing damage to your crawl space and home's integrity.
At Anglin's Foundation & Masonry Repairs, we will thoroughly inspect your home to determine the cause of your crawl space issues. We are dedicated to working with you to create the best solution for your home. Our lifetime guarantee will ensure that you will receive the highest quality repair. Call us today.
Posted on behalf of John Anglin, Anglin's Foundation & Masonry Repairs