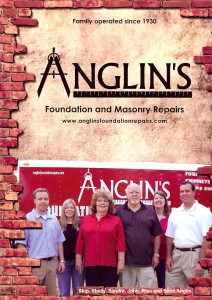 The crawl space of a home is an area of limited height under the floor of a home that gives access to plumbing and wiring. When the crawl space of a home is damaged, it can cause serious and expensive damage, and it can even cause the entire home to fall if not taken care of. Anglin's Foundation & Masonry Repairs is the name to trust in and around Atlanta when every you have crawl space support issues.
Settling of a crawl space is most often caused by weak foundation soils. Changes in moisture levels with weather cause the soil to fluctuate, which causes movement of the foundation support columns and beams. While crawl spaces are cheaper to build than basements, they often do not withstand changes in the soil, changes in temperatures, water moisture, and critters as well as concrete basement walls. It is important to be able to identify telltale signs of crawl space issues. These issues should never be ignored, and they include:
Moist, rotting wood in the crawl space
Tilting or sinking crawl space supports
Sagging, sloping, or uneven floors within the home
Cracks in the interior drywall
Door & window frames unlevel or jammed
It is important that crawl space support issues be handled by a trusted professional foundation repair company. Crawl space supports will need to be replaced and installed to ensure the stabilization of the home's structure. Any wood rot, mold, and/or damage from critters must also be addressed, as well as removing excess moisture.
Anglin's Foundation & Masonry Repairs has more than 90 years of experience in crawl space support repairs. We will recommend the best solutions for restoring the stability of your home. We can also restore your sagging floors to their original position, address the issue of poor supporting soil, excess moisture, and other concerns. Contact us as soon as possible so that we can address your crawl space problems before irreparable damage is done.
Posted on behalf of John Anglin, Anglin's Foundation & Masonry Repairs