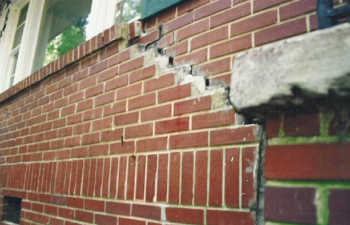 Your home is most likely your largest investment, so you want to do your part to help maintain its value and integrity. Being outside during this wonderful time of the year, it is a great opportunity to look around the exterior of your home and inspect your brickwork for any signs of damage. Cracks in brick walls are not normal as they typically point to a sinking foundation. If you notice cracks in the brickwork of your home, it is time to call in professionals who have experience in both masonry repair and settling foundations.
Anglin's Foundation & Masonry Repairs has over 90 years of experience, and we bring a lifetime of structural and masonry experience to every project. Settling foundations can cause visible damage to masonry walls and threaten the structural integrity of your home. This is nothing to ignore, take lightly, or try to repair yourself.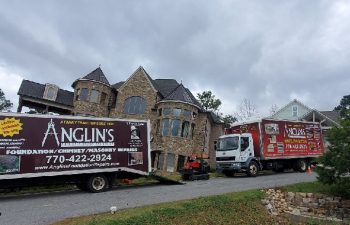 Here in Georgia, homes are very susceptible to problems with sinking, settling, and becoming unlevel. Aside from less than perfect home construction that, unfortunately, permeates the housing industry, the infamous red clay soil around Atlanta is notorious for being problematic. Water in clay soil expands and contracts significantly more than looser soils with higher organic composition. Home foundations built on clay soils tend to settle at different points, causing dynamic soil movements and structural foundation problems.
When settling issues cause cracks in your brick or stonework, Anglin's is the name to trust. We offer expert brick repair and masonry repair services. Our professionals are highly skilled and experienced in brick patchwork, repointing brick, mortar repair, crack repair, and leveling crooked brick walls. Our crews are highly trained and specialized in patching a wall and completing any type of brick wall repair or stone wall repair.
Unsightly cracks, missing bricks, missing stones, and sinking walls can detract from your home's appearance and structural integrity. Call Anglin's Foundation & Masonry Repairs today to schedule a free inspection. We have been providing proven value for Atlanta residents and the surrounding areas since 1930, and we stand firmly behind our repair work and lifetime warranty.
Posted on behalf of John Anglin, Anglin's Foundation & Masonry Repairs