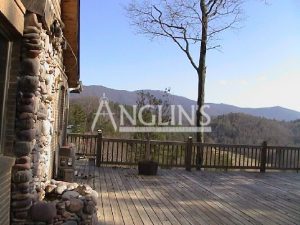 Fall temperatures provide the perfect excuse to take everything possible outside. With the season of fall right around the corner, many homeowners find this to be the perfect time to get their back decks ready for use. Before you break out the stain to give your deck a better appearance, it is important to check for any type of damage or structural changes to your deck. Any signs of your deck being unlevel or that the structure is compromised need to be addressed immediately.
When checking out your deck, do you notice any signs of tilting or leaning? Is one corner of your deck lower than the opposite corner? Does your deck seem like it is detaching from your home in any area? All of these are huge warning signs that one or more of your deck posts are sinking.
With all of the rain that the Atlanta area has received this summer, we expect to receive a lot of calls about deck concerns in the upcoming months. Georgia red clay is very temperamental in how it reacts to changing weather. When it is hard and dry, it does not easily absorb water; yet, when it is completely saturated (as it has been this summer) it tends to shift and cause unwanted settling to foundations and deck supports. Settling around deck posts can compromise the stability of the deck and cause safety concerns for anyone on, below, or around the deck.
Anglin's Foundation & Masonry Repairs has the experience to accurately identify the cause of a sinking deck and offer a permanent solution. "Building up" the area around a deck post is not a viable solution, so don't let another company convince you that there is an easy fix. With more than 90 years in this business, we have the expertise and skill to repair deck posts with footings that will last.
Call us today for a free quote and assessment of your deck concerns. When those cool fall temperatures finally arrive, we want your deck to be safe and ready for enjoyment.
Posted on behalf of John Anglin, Anglin's Foundation & Masonry Repairs