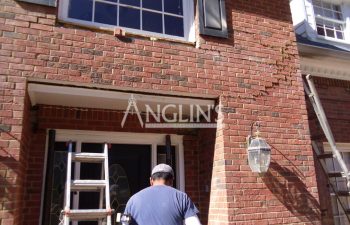 With the year drawing to an end, now is the perfect time to do a thorough Do-It-Yourself Inspection of your home. By taking the time to inspect your home, you can save time and money on costly future home repairs. Identifying any concerning trouble spots now can help you be on the lookout for them throughout the year ahead. Below is a Check List to refer to as you walk around your home. Using it as a reference can help you take note of any issues and prioritize them.
Attic:
Look for rotting wood, soft spots, or any bubbling or rippled paint.

Look for holey joists. Poorly placed drill holes can weaken a floor joist's strength.

Look for termite tubes. Pencil-thick tubes snaking along joists must be inspected. Any termites that spill out of the tube must be addressed immediately.

Listen for water heater noises. Any type of gurgle, snap, or pop need to be inspected to prolong the life of the heater.
Basement: 
Look for cracks in the foundation. Make sure to note cracks that are both horizontal and vertical. Keep track of how wide any cracks are. Any change in the size of the cracks should be addressed by a foundation professional immediately.

Look for any signs of dampness or moisture. If there is any sign of water within the walls of your basement, your foundation may be compromised.
Walls:
Any cracks in the sheetrock need to be addressed. These could be a sign of your home settling on uneven ground or a weak foundation.

Windows that stick or refuse to open are a sign that your foundation is uneven.
Anglin's Foundation & Masonry Repairs has the solution you need for any of your home's foundation issues. With 90 years of experience, we are the name to trust.
Posted on behalf of John Anglin, Anglin's Foundation & Masonry Repairs