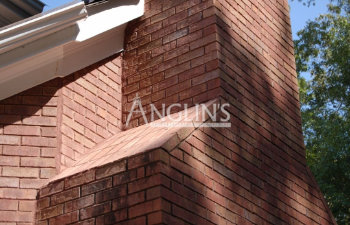 During the winter, your chimney is exposed to significant weather changes that can lead to damage. The summer season can be an ideal time to identify any potential issues to get your home ready for next fall and winter. There are a few things you can look for to ensure your chimney is working at optimal condition. Here are three signs you may need chimney repair this summer.
Chimney Crown Damage
The chimney crown is designed to protect the rest of the structure from water damage by diverting rainwater away from the flue. If there are cracks and chipping, water can seep in and lead to expensive chimney repair. This could affect the structural integrity of your chimney and lead to collapsing and other potentially serious problems. Blockages can also occur as pests and birds infiltrate the damaged chimney crown.
Flue Cracks
Cracks in your flue may lead to carbon monoxide leaks throughout your home. If you ignore these chimney repair issues, you could increase the risk of a fire during the winter as heat escapes your home. There are many reasons cracks in your flue can occur, so it is important to schedule an inspection to determine the exact cause. Shifts in your foundation are a common source of this damage. If not addressed promptly, your chimney could tilt and fall, which could kill you or your pets and create expensive damage to the rest of your home.
White Stains on Your Chimney
White stains can be a signal of moisture evaporation leaving salt deposits on the surface of your chimney. Excess moisture can also lead to mold and mildew growth and other health concerns for your household. Chimney repair services can reduce your risk of these health hazards and protect the structural integrity against further damage.
Atlanta Chimney Repair and Inspection Services
Chimney damage can be dangerous for you and your home. During the summer, you may find it easier to contact an experienced professional for needed repairs to keep you safe all year long. Anglin's Foundation & Masonry Repairs offers free chimney repair inspections and quotes for Atlanta homeowners. Call to schedule an appointment for an inspection and receive a free quote on chimney repair today.
Posted on behalf of John Anglin, Anglin's Foundation & Masonry Repairs