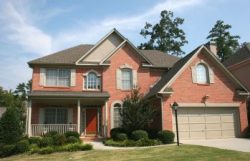 As cold weather sets in, it is typical for homeowners to consider ways to winterize their house. It is common to check insulation, windows, and doors. Since the winters in Georgia are mostly mild, Atlanta area residents may not consider the impact of cold weather on their home's foundation. Surprisingly, foundation issues can develop even before temperatures reach freezing or below.
Studies show that several days in a row of temperatures in the low 40s can begin to negatively affect a foundation. The soil surrounding a foundation can shift as winter sets in and create cracks in the foundation. Similarly, if cracks are already in place, they may worsen as temperatures drop.
A big concern is frost heave. It is caused by moisture freezing underneath the soil and expanding. The expansion puts undue pressure on foundation walls and causes both hairline and major cracking. Cracks compromise the integrity of the home's foundation and may permit moisture to seep in. Signs of water damage may take some time to appear, but are cause for further investigation and immediate action. If you see any of the following, please call Anglin's Foundation and Masonry Repair as soon as possible.
Dampness
Musty or mildew smell
Mold
Dark colors on walls
Interior cracks
Exterior cracks
Peeling paint
Problems with a foundation are best dealt with at the onset before they progress into major damage. We recommend keeping the ground wet to allow it to expand and keep it from shifting, walking around the home and inspecting for cracks, and grade the yard so that the water rolls away from the home.
Anglin's Foundation and Masonry Repair can help prevent winter from compromising your home's foundation. If you would like a foundation inspection to prepare your home for winter, our team provides the best service at the best prices. We have more than 90 years of experience, hundreds of 5-star reviews, and a reputation for
excellence. For more information, call Anglin's today.
Posted on behalf of John Anglin, Anglin's Foundation & Masonry Repairs