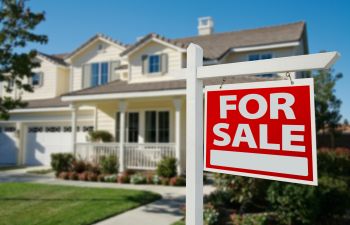 Selling a home can be an exciting time. If you are selling your current home to upgrade to a bigger house or a better location, you can feel the excitement of anticipation. If you are moving because of a job change or transfer and are relocating to a different state, the excitement can be full of a bit of anxiety. Whatever your reason for selling your home, it is essential that your current home will pass inspection. You don't want to lose a sale by finding that there are significant things wrong with your home that make potential buyers turn away.
Before you put your home on the market, it is beneficial for you to take a long, hard look at every area of your house. Look at the walls – do you notice any cracks? Open and close every window – do they stick? Put a pencil on the floor – does it stay in place, or does it roll one way or another? Walk around the entire interior and exterior of your basement – do you notice any cracks or water damage? Selling a home with foundation damage can be almost impossible unless you are willing to take a low-ball offer.
At Anglin's Foundation & Masonry Repairs, we have the knowledge and experience to ensure that your home's foundation is safe and stable. Installing steel push piers and helical anchors that are individually tested to proper PSI (or torque pressure) gauge ratings to stabilize or lift a structure is our expertise. Our method is to hydraulically press steel piers to bedrock or equal load bearing strata with our resistance piers or torque helical anchors to the proper depth to reinforce foundations. With our experience in masonry as well as foundation repair, we can locate brick, tuckpoint, and repair mortar joints, patch conventional and synthetic stucco, repair concrete and stonework. We are a company that can do it all for you.
For over 90 years, Anglin's has been the name to trust in Foundation and Masonry Repairs. If you are trying to sell your home and are worried about foundation damage, contact us today. We can inspect your home and provide you with the best permanent solution at the very best value.
Posted on behalf of John Anglin, Anglin's Foundation & Masonry Repairs