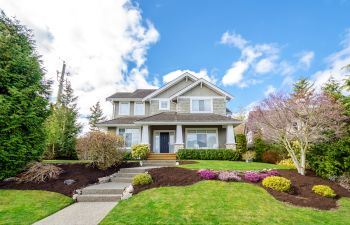 Spring is coming and there is nothing better than opening a few windows to air out the house. If some of your windows are stuck, it may not be your windows but a foundation problem. Be careful to spend your money where it is needed and not just patching symptoms of another problem.
Some foundation repairs can get costly, but if you can catch problems early, you may save money. Before jumping to window replacements that may be just a symptom, let's check your foundation for signs that it may be the true problem.
Interior Cracks
You may not need window replacements if you have cracks in your drywall. Over time a house settles and drywall will crack under the pressure of this movement. Drywall repairs may not be as easy to see if you have purchased your home after a previous owner has repaired it. Are there ripples in the wall around the window or door frames? This may be your home's first sign that it's not your windows that are in trouble, but your foundation.
Uneven Floors
You may not need window replacements if you find that your floors have become uneven. Get a marble and go from room to room checking the evenness of your floors. If the marble consistently rolls in one direction across a room's floor, you may need to have your foundation checked.
Windows and Doors that Stick
Do you have not only windows that are hard to move, but doors as well? As a home shifts and the floors start to drop and slant, you may notice doors and windows have come out of alignment and replacement isn't the answer.
Cracks in the Slab or Siding
Instead of jumping to the conclusion that you need window replacements, take a walk around your property. Check the cement slab or other cement flooring: do you notice any cracks? Go outside, are there any cracks or unevenness in your walls or siding? If it is a brick home, you may not have any cracks yet, but perhaps you can see some unevenness in the mortar. Check the corners of the house where walls meet: is there any separation of the joint or bulging?
Posted on behalf of John Anglin, Anglin's Foundation & Masonry Repairs