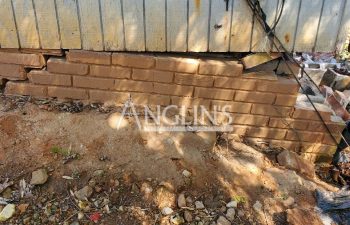 Waiting is often the correct choice of action. Procrastination can allow time to gather more information, which can lead to better decision-making. Everyone knows that rushing half-cocked into a situation can result in serious repercussions. But, when you have enough evidence before you, it's time to act. If your Atlanta-area home shows evidence of settling on the inside or soil erosion around the outside, don't wait to fix foundation problems.
Why Do Homeowners Wait to Fix Foundation Problems?
Procrastination over needed home repairs is nothing new for many homeowners. Often there are reasonable excuses to justify waiting just a little bit longer before tackling the job. Some of the most common reasons homeowners give for delaying essential foundation repairs include:
They are not convinced they have a foundation problem – a door sticking can simply be a worn hinge. Not all interior cracks signal a problem with the foundation.
They believe repairs will weaken the foundation – lack of knowledge about foundation repairs can convince some that repairs will remove some of the structural integrity from the home and its vital supporting structures.
They believe that foundation repairs lower the home's value – this is patently false; any repairs or renovations only serve to increase your home's value, especially those that strengthen its foundation.
They believe that foundation repairs cost too much – everything worthwhile requires an investment; an early investment in foundation repair can save much more expense in home repairs later.
Whatever your reason for delaying foundation repairs, every day of waiting contributes more to your Georgia home deteriorating. Foundation problems affect everything about your home.
What Can Happen If I Wait Too Long to Repair My Foundation?
Waiting too long can eventually render your home structurally unsound and unsafe for habitation. The red Georgia clay is notoriously poor soil for drainage. Clay expands and contracts more than other types of soil and is a poor aquifer, meaning that water does not soak through it easily. Rather, water washes away the clay soil over time, leaving a void underneath your concrete slab or footers.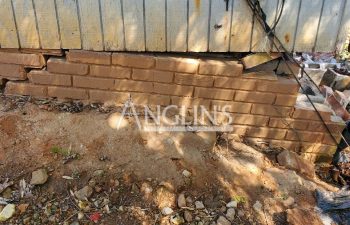 As the soil wears away, virtually nothing is left holding up your home. The tremendous weight involved causes the unsupported structure to sag. Supporting block and brick are stressed and crumble away. Floors sag, walls crack, doors and windows jam and your home becomes unstable and unsafe. As time passes, more damage occurs to literally every structure in the home.
Anglin's Foundation & Masonry Repairs has extensive experience and know-how in repairing foundations underneath Georgia homes. We use the most advanced technologies and strengthening techniques to repair and reinforce your home's foundation. Waiting only makes the task more complicated and time-consuming, costing you more.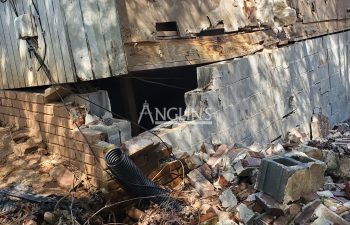 If you suspect your home in Marietta or other Atlanta-area communities has foundation problems, or especially of you have clear evidence of foundation settling, call Anglin's Foundation & Masonry Repairs at 770-422-2924. You can also contact us online for a free quote.
Posted on behalf of John Anglin, Anglin's Foundation & Masonry Repairs