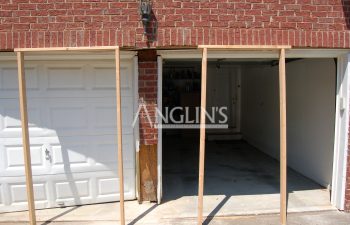 Garage foundation problems may seem overwhelming, but they are actually quite common. You must pay attention to any signs of foundation failure: cracks in the concrete floors, sloped floors, sticking doors, and gaps and spaces between the walls and the floor. The most common cause of foundation issues in the garage is a settling or sinking foundation. If you notice any changes in the structure of your garage, it is time to contact Anglin's Foundation & Masonry Repairs for a thorough inspection.
The most common causes of settling or sinking foundations are due to changes in the moisture content of the soil on which a home sits. The most common origins of foundation movement are:
Erosion
Soil shrinkage
Hydrostatic pressure
Poor soil compaction
Soil consolidation
Maturing vegetation
Here in Georgia, our infamous red clay is often the source of many foundation problems. As a building base, clay soil is more problematic than soils with higher organic composition. In reaction to the amount of water in the soil, clay expands and contracts significantly more than looser soils with high organic composition. Additionally, clay soils are poor aquifers, which means that water does not readily absorb into the soil. Because of these factors, soil components, soil movements, and foundation design problems can combine to cause unacceptable foundation problems such as compromised garage openings.
The installation of steel push piers is driven deep into the ground until they reach stable soil. Steel push piers take on the weight of the structure, and the piers lift the foundation back to its original position. Helical piers can also be used as a type of underpinning method that are threaded into the soil. Helical piers are used with lightweight structures or when soil conditions are considered to be challenging.
Anglin's Foundation & Masonry Repairs offers a free estimate for garage foundation repair. Contact us today if you notice issues with your garage's foundation or structural stability.
Posted on behalf of John Anglin, Anglin's Foundation & Masonry Repairs