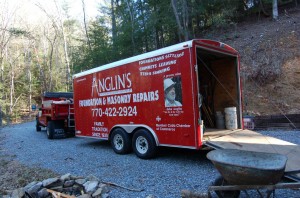 A home is generally the largest purchase a person or couple will make in his/her lifetime. With such a great expense, home insurance is a necessary cushion to protect the investment. Many homeowners assume that purchasing home insurance covers the entire house – from the foundation to the roof. However, in failing to read the fine print, many homeowners are surprised to learn that their home insurance policies do not cover the entire house, including the foundation.
Most home insurance policies are 50+ pages in length, written with insurance "mumbo jumbo" that people either do not take the time to read, or who do not understand most of it. A good insurance agent will walk homeowners through the major sections of the policy to ensure that homeowners understand what they have purchased and what is being covered by the policy. Exclusions apply to almost all home insurance policies because insurance companies want homeowners to purchase more specific policies. Homeowners who read the fine print of their home insurance policy will probably discover that the range of exclusions include:
Floods, mud slides, and landslides
Expansive soil and subsidence
Foundation damage
Hurricanes and tornados
Surface water and sewage damage
Earthquakes
In looking through this list of exclusions, you may be asking, "Well, what does home insurance cover?" Most homeowner insurance policies cover damage caused by fire, hail, lightning, wind storms, theft, or vandalism.
If you are building a home or buying a home, it is important that you avoid "high risk building sites." Flood zones need to be identified before your purchase. It is also important to understand any risk to your home, and to consider purchasing additional add-ons to your homeowner insurance policy if needed. Understanding your home insurance policy will help you receive the help you need should problems arise.
If you have damage to your home's foundation, contact Anglin's Foundation & Masonry Repair today for proven value since 1930.
Posted on behalf of John Anglin, Anglin's Foundation & Masonry Repairs