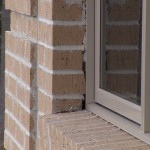 Georgia summers are known for high temperatures and oppressive humidity. It is common to notice changes in your home during the summer, and it is very important that you pay attention to these changes and notice if any visible damage occurs. Your home's structural integrity depends on the strength of its foundation. The foundation supports everything – the walls, floors, windows, doorways, roof, etc. – so if humidity is causing any sort of issue, it can cause serious damage throughout your entire home.
The reason so much time, effort, and expense is put into the foundation of your home when it is being built is that the foundation is subject to environmental stress throughout the year. The soil expands and contracts with temperature changes, moisture content of the soil and the materials in your basement can cause the foundation to shift, crack, or settle unevenly. Humidity trapped inside your home can also cause a great deal of damage. Humidity is moisture that is trapped in the air, and high humidity will begin to infiltrate the walls and wood of your home.
Signs of humidity affecting your home include:
• Pooling of water near a slab foundation
• A wet crawl space
• Basement wall crack that extends from floor to ceiling
• Doors and windows that stick
• Sagging floors
• Cracks in plaster walls
• Bowing of wooden cabinets
If there is a noticeable increase in the amount of humidity in your home, it can begin to cause serious damage. If the soil around your foundation begins to absorb excess water, it will increase in volume. This process works like a sponge: the soil expands when wet and contracts when dry. This puts a great deal of pressure on walls that lead to cracked and/or bowing walls, compromising the structure and stability of the entire home.
At Anglin's Foundation & Masonry Repairs, we will determine the root cause of the problem in order to correct your issue. Whether your home needs push resistant piers, helical piers, slab jacking, or a custom solution, we are the top foundation repair contractors in Atlanta. Call us today for the most thorough foundation repair.
Posted on behalf of John Anglin, Anglin's Foundation & Masonry Repairs