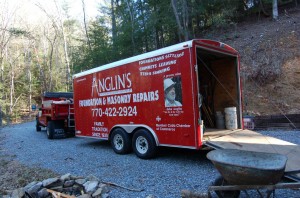 There are many times in life when we all want to ignore the obvious. Perhaps issues seem small as when you bump your knee on the corner of a table and your leg is sore for longer than expected. Or, perhaps you have noticed that the gums inside your mouth are more tender than they used to be. It is easy to ignore seemingly small issues regarding health or oral concerns, but what about concerns related to your home or business property?
Ignoring warning signs of any sort when it comes to the structural integrity of your home can always lead to huge financial burdens in the long run. It is important to be familiar with concerns regarding the structural integrity of your home or business property so that you will be able to identify concerns when and if they should arise. Below are common issues that should never be ignored:
A leaky roof. While broken or missing shingles typically causes a leaky roof, ignoring this problem can lead to structural damage within the roof of your home. Structural damage in the attic that rots decking beams, and joints can cause your house to literally fall down upon you.
Basement cracks. When you can see cracks in your basement there is a problem, but when water is seeing through these cracks, you have a serious issue that needs attention Yesterday. Poor drainage that allows water to pool around your house will cause the concrete walls of your basement to buckle and settle, compromising the integrity of your entire home.
Garage damage. Damage to a garage may seem like it is not a big deal because it is not inside the home's structure, but this is not true. Because a garage is attached to your home, it will compromise your home. Of course, if you have a freestanding garage, it has its own structural concerns. Very costly damage can occur to your expensive vehicles and to your home by ignoring any concerns with your garage.
Chimney leaning or cracking. A chimney that is leaning or cracked can kill people or pets and can damage your home or any home that is in close proximity.
Stair-stair cracks in brick. Cracks in the brick that follow a stair-step pattern indicate that structural concerns at dire. It is important to have these cracks looked at immediately.
Cracks in walls or around windows/doors. Cracks that are seen inside a home along the walls, ceilings or around windows or doors indicate that there has been a significant amount of settling in a home. This amount of settling typically indicates that the structure of a home is unstable.
Anglin's Foundation & Masonry Repairs has over 90 years of experience and know-how to provide customers with the highest standard in home foundation and business repair. Please contact us with any structural or foundation concerns that you have here in Georgia.
Posted on behalf of John Anglin, Anglin's Foundation & Masonry Repairs