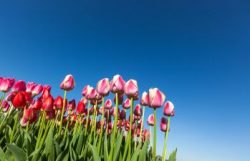 March ushers in spring for us to enjoy. The warmer temperatures invite the spring flowers to come out of winter hiding and pop their beautiful heads out of the ground to drink up the spring showers. Spring is such a peaceful and beautiful time.
Spring showers are typically not a problem, however, if you have a home with improper draining, you may be susceptible to severe foundation problems if the rain is heavy. There are different levels of problems the heavy rains can cause to the foundation of your home.
Minimal Damage
Small cracks in your foundation typically are not a problem. Minor cracks are not usually structurally significant. It's actually fairly common for foundations to have minor cracks in them. Cracks less than one-eighth-inch are common in poured concrete foundations. These cracks are considered minimal damage if they remain as they are. However, if heavy rains (like those typically in the spring) can lead to future issues due to the exertion of pressure on your foundation. The small cracks may lead to groundwater leaking into your home through the small cracks.
Significant Damage
When your house is compromised by significant foundational damage due to heavy rain, you need to take action. If your foundation begins settling or sinking it can have a trickle effect into other structural problems throughout your entire house. This happens when the heavy rains cause the ground under your house to swell. If the summer hosts drought-like weather, your ground shrinks and there remains a gap between your foundation and your soil.
Just as an injury to your foot can throw off alignment in your spine and other problems not related to your foot, significant damage to your foundation can cause problems in the upper "extremities" of your home as well. Some areas of your home that can be affected are your chimney, doors, windows, drywall or concrete cracking, and more.
Call Anglin's today if your foundation settles or sinks this spring. We fix it for life the first time!
Posted on behalf of John Anglin, Anglin's Foundation & Masonry Repairs