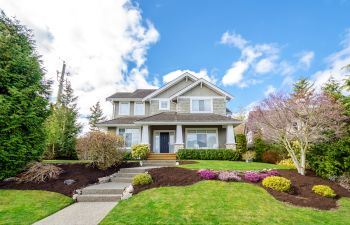 Settling, erosion and other factors can take their toll on concrete walkways and sidewalks. It is common to have one slab sink lower or buckle up over the adjacent slab, creating an uneven walkway. When you have an unlevel walkway, you could be at risk for a premises liability lawsuit.
Premises liability laws in Georgia are designed to protect those who are injured due to a property owner's negligence. As a homeowner in Georgia, you have the responsibility to maintain your property to make it safe for those who visit your home. Accidents happen, but if they occur on your property due to an unsafe condition, you may be liable for any injuries. This can include medical bills, lost wages and other expenses to the victim.
An uneven sidewalk is a hazard that can cause serious injury. Whether or not someone is invited onto your property, if they trip on an uneven concrete slab and break an arm or sustain a head injury, you could be liable. The cost of repairing your sidewalk is much less than a lawsuit that could cost you tens, even hundreds of thousands of dollars.
Concrete Leveling in One Day!
You do not need to remove and replace all uneven walkways or sidewalks. Many can be leveled using polyurethane foam injections. At Anglin's Foundation and Masonry Repair, we offer concrete leveling services that can quickly restore an even, safe sidewalk or walkway at your home or business in the Atlanta, GA area. The benefits of using polyurethane foam over mudjacking or concrete replacement include:
Cost effective
Concrete is usable the same day
Minimal damage to the sidewalk – holes for injection are just over ½ inch in diameter
Eco-friendly
Lightweight and durable
In one day, you can have a level, even sidewalk again that is safe for you, your family and others that visit your property. It also adds value to your home by improving the curb appeal. To learn more about walkway leveling or other concrete repairs, give us a call at Anglin's Foundation and Masonry Repair. Contact our office in Atlanta, GA for a free quote.
Posted on behalf of John Anglin, Anglin's Foundation & Masonry Repairs