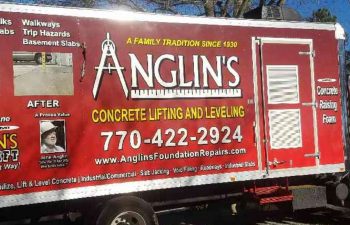 It is not uncommon for small businesses to set up offices in older homes. There are many vacant homes available at good prices that are perfect for setting up small business spaces all over the Greater Atlanta Area. Real estate is at an all-time prime, so when buyers find a property that is in a great location, it is no wonder they will jump on the opportunity to make the purchase.
One of the factors that makes older homes attractive to small business owners is the charm that comes with them. Creating a welcoming atmosphere is easy to do in older homes because charm and character were built into the walls. Yet, as you set up your business and create the desired atmosphere, it is imperative that you also keep safety in mind.
Older homes are notorious for having uneven and sagging floors. While these floors may seem to add a bit of flair, they can actually be harmful. For one, they can give your customers ill-footing as they walk throughout your business property. Secondly, they can be an indication that the foundation beneath your structure is failing. At Anglin's Foundation & Masonry Repairs, we can help turn your small office space into a safe and secure dwelling for your business and your customers.
Georgia is famous for its red clay soil, but this soil comes with limitations that often account for negative repercussions that occur in the foundation over time. Cracks in the walls, cracks in slab foundations, cracks in bricks, sloping or sagging floors, and/or doors and windows that stick are all signs of foundational issues. Liability issues are always a concern for small businesses, so you want to take every measure to ensure that your business structure is secure and welcoming to your customers.
Contact Anglin's today so that we can help you address structural foundational problems before they threaten your small business.
Posted on behalf of John Anglin, Anglin's Foundation & Masonry Repairs