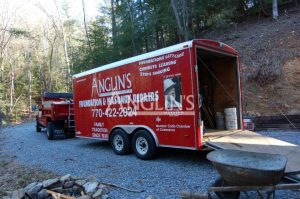 What do you think of when you hear the word "foam?" Words like shaving cream, mattress topper, and cappuccino all may come to your mind. Foam doesn't seem to have a very sturdy or significant relevance associated with it. However, when you put the words Polyurethane and foam together, it suddenly becomes important.
Polyurethane Foam
Polyurethane is a polymer composed of organic units joined by carbonate (urethane) links. That sounds pretty complicated, doesn't it? What if we told you that you use polyurethanes almost every day of your life? It exists in various forms and can be used in your home, office, car, and other activities and locations. It can be used as an adhesive, coating, soles, sportswear, building insulation, and much more.
Polyurethane Foam – An Environmentally Responsible Choice
Polyurethanes help fight climate change in numerous ways. They are effective insulators and improve energy efficiency in buildings. They also reduce the need for heating and cooling, which lowers emissions. They are a lighter, alternative material that can help with comfort and safety in vehicles.
Polyurethane Foam For Your Driveway Repairs
Anglin's Foundation & Masonry Repairs uses polyurethane foam to help fix various problems with your concrete and issues with your foundation. It is effective in raising your driveway, sidewalk, patio, foundation, garage floor, and more. No longer do we need to replace your concrete when a problem happens; we now use polyurethane foam to fix your issues with a more cost-effective, green, and easy way to repair it.
Contact Anglin's today to see how polyurethane foam can help rescue you.
Posted on behalf of John Anglin, Anglin's Foundation & Masonry Repairs