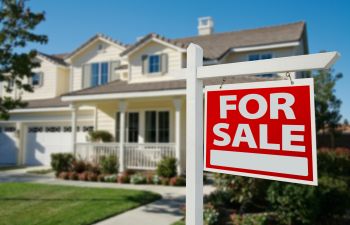 Are you preparing to sell your home in Atlanta? When potential buyers come for a viewing, defects in the foundation and masonry are usually on the checklist. Once the property is on the market, addressing these issues becomes stressful. If you want to start the process the right way, consider having an inspection carried out.
Anglin's Foundation & Masonry Repairs can help you prepare your home for sale. We have over 90 years of experience in the industry, providing inspection and restoration services. Our pricing structure is fair and affordable, with guarantees and transferable warranties to protect your investment.
Foundation & Basement Walls
The foundation of your home provides stability and support for the floors above. Moderate to serious defects can lead to structural and safety issues. Our team can inspect these home features and recommend repairs.
We can also identify issues with floor leveling beams, crawl spaces or sagging floors. All our repair options are completed by experts with over 20 years of experience. Anglin's Foundation & Masonry Repairs is focused on providing you will affordable solutions for presale property repairs in Atlanta.
Exterior Brickwork & Chimney
If you need the exterior walls around your property inspected for structural integrity, you can rely on our team. We understand that the process of selling a home is complicated, so having one less problem to think about will free up some of your time.
Do you have a driveway, patio, deck or any other ground level structure built from concrete? Anglin's Foundation & Masonry Repairs can take care of inspection and restoration of those features, too. In fact, our team can do a full assessment of your property, covering all areas that fall under our list of services.
Free Inspections & Quotes
You can get free inspections and quotes on services offered by Anglin's Foundation & Masonry Repairs. We can also provide an extensive list of references including contractors, architects, homeowners and real estate agents.
Reach out to our Atlanta offices today to learn more about our range of foundation and masonry inspection and repair services. We wish you well on your new adventure as you prepare to sell your home.
Posted on behalf of John Anglin, Anglin's Foundation & Masonry Repairs