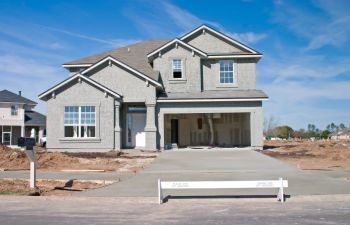 As you begin to plan for construction, it's really easy to focus on the final product. You usually have a vision in mind of the size, type, style and colors you hope to achieve through your construction process. However, Anglin's would like to remind you not to put the cart before the horse when you're preparing for your construction.
By not giving much time or thought to the foundation of your home, you could attempt to put a dream building or house on a faulty foundation and have potential for many problems down the road. Before you begin framing, consider your foundation!
A deep foundation system installed prior to your home or commercial structure can ensure that the structure will rest on a solid base and be stable for many years. The key is making a proper foundational and structural plan before building.
According to bbc.com  the "Five Reasons Why Building Collapse" are:
The foundations are too weak
The building materials aren't strong enough
Workers make mistakes
The load is heavier than expected
The strength isn't tested
If you are about to build a home or commercial property, call Anglin's Masonry. We specialize in different types of pre-construction piers, including helical piers and resistance or push piers. Our methods prevent any damage to your footing or foundation and is proven and guaranteed by our company that has been around since 1930. We stand firmly behind our work with a lifetime guarantee.
Posted on behalf of John Anglin, Anglin's Foundation & Masonry Repairs