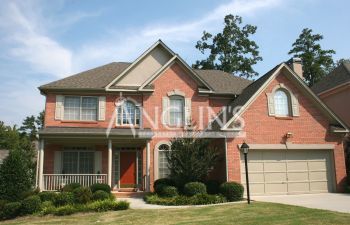 Investing in a new home is an excellent decision for many reasons. Whether you will be spending time in this home as a permanent residence or using it as a rental property for additional income, owning real estate can be a huge win for you. Purchasing a new home is a considerable investment, which is why it is pertinent that you inspect and protect your property (and the income it may provide). Below are three essential steps you can take to protect your newly purchased home for years to come.
Choose Quality Products
When it comes to furnishing a new home, you do not want to go the cheap route. While you may have already spent a lot of money on your new home, it is essential that you make quality purchases to finish out your home. Appliances, new cabinets, fixtures, and more come with warranties for a reason. If issues arise with any of these furnishings, you should be protected. However, if you make cheap purchases in order to skim your budget, many times there will be no warranty to protect you.
Keep Up Maintenance
The easiest thing to do is also the hardest thing to stay on top of – maintenance. Elsa made the phrase, "Let it go," famous, but that is not something you want to do when it comes to home maintenance. If you let things go, your home investment can lose significant value in just a couple of short years. Whether it is a broken step on your back porch, a crack in your driveway, or your landscape's appeal, home maintenance should be a priority to protect your home's value and prevent you from spending unnecessary time and money fixing issues that could have been avoided.
Check The Foundation 
Without a solid foundation, the integrity of your home is compromised. Many homeowners take for granted that their homes are stable without ever inspecting them. It is vital that you pay attention to your house's foundation by periodically walking through and around your home with an inspector's eye. Are there cracks in the walls? Are windows or doors sticking? Are there cracks in the basement floor? Have porch or front steps started to slope? Any signs of foundational trouble need to be dealt with immediately.
Anglin's Foundation & Masonry Repairs has been in business for over 90 years. We are the name to trust when it comes to protecting your home. Contact us today!
Posted on behalf of John Anglin, Anglin's Foundation & Masonry Repairs