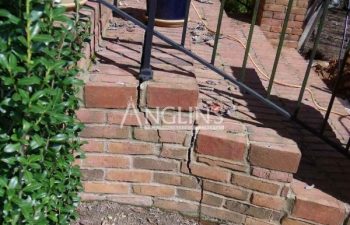 While Anglin's Foundation & Repairs is a name that you can trust, we know that other companies offer foundational repair services. While we don't want to give our business away, we do want you to make the most informed decision when you choose a company to work with. Below are questions you need to ask before you sign any work contract.
1. How long have you been in business?
Businesses are popping up all over the Atlanta area every day. When you choose a company to work on your house and make significant repairs, you want to select one with experience, knowledge, and a well-earned reputation.
2. How are your employees trained?
You want to know that employees are trained and qualified before you allow them to step foot on your property. Anglin's requires both classroom and field training, at hire and ongoing throughout employment. Continual education in the field is of the highest importance as we know that we can never learn everything. As the field of foundational repairs grows, so does our company. Anglin's has been "growing" for over 90 years!
3. How do you guarantee your work?
You should never sign any contract or allow any company to begin work on your home without first knowing how they are going to back up their work. Many people have been cheated out of thousands or even tens of thousands of dollars by not asking this question right at the start. At Anglin's, we have a commitment to excellence. We will not complete a job until it is fully complete. We offer a lifetime, transferable warranty on all our jobs so that our clients can feel secure knowing that their property is safe and their money is not wasted.
4. Who are your references?
If a company is unwilling to give you a complete list of references, you need to go elsewhere. You need to be able to see and contact architects, homeowners, investors, realtors, engineers, builders, and remodeling contractors who have worked with a company and know their business practices and how work is completed.
Anglin's Foundation & Masonry Repairs is here to answer all of your questions. We have been in business for over 90 years, and we have had the same phone number for over 35 years. Anglin's is the name to trust. Call us today.
Posted on behalf of John Anglin, Anglin's Foundation & Masonry Repairs