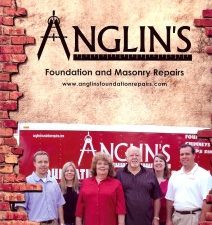 A seawall is built to protect your shoreline from erosion caused by water movement. This can include protecting coastline areas from flooding.
A well-constructed and well-maintained seawall is vital to protecting the value and integrity of your waterfront property. Storm surges, corrosion, deterioration and damage can be very stressful on a seawall. It is better to have a more formidable seawall to protect against expected stressors.
Here are three common problems where precautions can be taken to preserve the integrity of your existing seawall, regardless if your seawall was constructed five or twenty-five years ago.
Secondary Anchors
You can possibly extend the life of your seawall by as much as ten years with properly installed secondary anchors. These anchors are installed as a supplement to an existing failing or failed anchor. Also known as tie back rods, they are often a one-inch-diameter coal tar epoxy-coated steel rod. Secondary anchors, or tie back rods, are anchored with a concrete block, often called a deadman. Repairing or replacing tie back rods takes more effort, but is well worth it for the stabilization and additional strength given to the wall.
New Caps
There are times when replacing caps may help to extend the life of an existing seawall. Often installed with little disruption to the surrounding structure, a replacement cap may not only aid in increasing the strength of the structure, but it has the added benefit of possibly improving the curb appeal of the property.
Grouting Joints
If the joints of your seawall have deteriorated, water is flowing into places that can cause damage. Water in these spaces causes erosion and will likely compromise the integrity of the structure. New grouting joints may help your seawall last longer and save you money.
Call the Experts
Anglin's Foundation & Masonry Repairs has proven their value over and over again since 1930. If you are in the Marietta or Atlanta areas, call now for a free quote before the next storm stresses your seawall. A properly maintained seawall will protect your property for much longer with some added care for its integrity.
Posted on behalf of John Anglin, Anglin's Foundation & Masonry Repairs