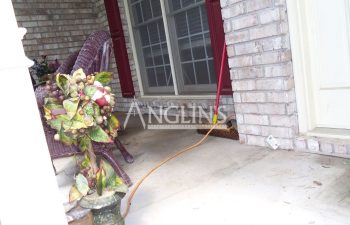 Is your concrete driveway or patio sinking? Concrete is an excellent material for slabs, patios and driveways, but it isn't indestructible. Weather cycles and house settling can both cause your concrete to sink, leaving you with an uneven, unsightly mess. Let's look at some frequent questions regarding sinking and uneven concrete slabs.
Do You Need to Replace Your Concrete?
Usually, the first question homeowners ask when their concrete sinks is, does it need to be completely replaced? While you certainly can choose to tear up the existing slab and start from scratch, it is by far the most expensive way to solve the problem. Fortunately, the good news is that replacement isn't the only way to care for that sunken concrete. Unbelievably, your concrete can be lifted and repaired at about half the replacement cost.
Why Do You Need to Repair Your Sinking Concrete?
You may wonder why you need to repair your sinking concrete at all. One of the most important reasons to get your sinking concrete repaired and leveled now is because it will only get worse from here on out. Water can pool in the recessed area and seep into the cracks. As the water pools underneath, it can freeze, which expands the cracking, worsening the problem.
Along with the worsening condition of the concrete and the increasing likelihood of a need to replace it at full cost, leaving the uneven concrete as it stands is a safety hazard. While your family is aware of the unlevel surface, others who come to your home do not. Add to that the many times we all race out the door or get distracted, and the chance of injury is high.
How Can a Sunken Concrete Slab Be Repaired?
One of the best ways to repair recessed concrete is to lift it using polyurethane foam. The foam is environmentally safe. It uses nearly invisible holes, it's lightweight and best of all, the raised concrete can be used immediately after the repairs are finished.
You can count on Anglin's Foundation & Masonry Repair to do the job right. We use polyurethane foam to raise concrete slabs of all types. So, when you call Anglin's, you can count on us. We fix it for life the first time. Contact us now for a free quote.
Posted on behalf of John Anglin, Anglin's Foundation & Masonry Repairs