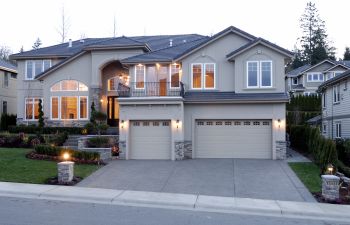 Some homes are constructed with a crawl space or a full basement while other homes are built on a foundation of a concrete slab. As time passes, these slab foundations can crack, sink and shift to the point the entire structure is compromised. Uneven floors, a crack in a wall or the tilt of your chimney may seem like a nuisance and a peculiarity of your home, but it is telling you there is a serious problem that is jeopardizing the whole structure. It will only get worse with time.
What Causes a Slab Foundation to Sink
When the soil underneath a slab foundation shifts, the foundation will fail. Most likely the cause is erosion. Water saturates the soil and when it drains, some of the soil goes with it. A burst pipe or ruptured drain can do this at an alarming rate. Slower causes could be natural erosion or a broken gutter system. A slab may move because the ground the slab was poured on was not compacted well enough.
Choosing a Repair
Each home is different and has different requirements to restore its integrity. You may choose a temporary fix, such as mudjacking, or a more permanent repair to last. Replacing the entire foundation is possible, but pricey, and may not be necessary for a permanent fix. Each structure has its own unique problems and requires a customized solution.
There are several options for repairs for slab foundations. Slab jacking is one repair option. When slab jacking, Anglin's installs special patent pending slab brackets to anchor the foundation in place. This prevents further shifting.
Do not mistake this for mudjacking, where mud or a concrete slurry is pumped into holes in the foundation to raise it to a particular level. Mud may wash away and added concrete may increase your foundation's weight and cause additional sinking.
Fix It for Life
You may need slab jacking. You may need to reroute water flow in your landscape to protect the integrity of the soil under your foundation. You may have a problem with a sinkhole. Perhaps some plumbing needs repaired. Each foundation has its own unique problems and appropriate solutions.
When you speak with your Anglin's foundation specialist, you will be offered a comprehensive plan to fix the problem right the first time. To get a customized plan for your home, call Anglin's Foundation & Masonry Repair today for a free inspection.
Posted on behalf of John Anglin, Anglin's Foundation & Masonry Repairs