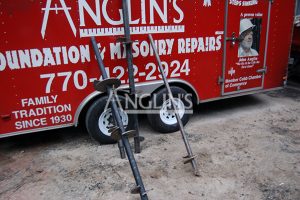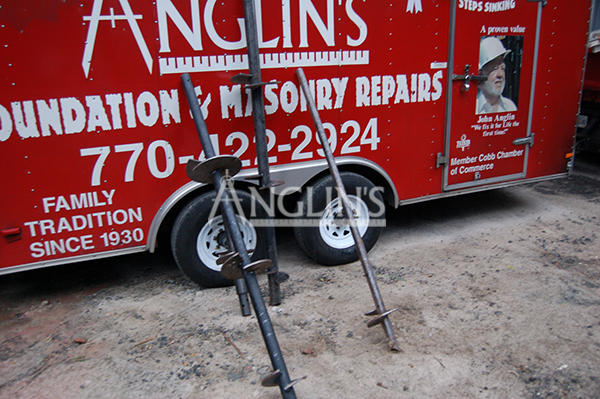 Soil plays an essential role in the foundation of your home. If the soil in your foundation is compromised, it can cause a variety of issues. Inconsistency of moisture in your soil is a common issue that affects the concrete slabs at your home or commercial property.
Soil expands, and contracts as levels of moisture fluctuate through different weather patterns that occur in your area. Rainy and dry seasons can create a more substantial fluctuation of your soil. Consolidation of your soil may happen over time. In addition, soil erosion can cause your concrete to settle, which is common to areas with improper drainage.
If your foundation needs to be repaired, Anglin's Foundation & Masonry Repairs uses a variety of methods for your home or business foundation repairs. Our methods include push resistant piers, slabjacking, helical piers, and custom solutions using our proprietary welded steel brackets.
Slabjacking
Slabjacking is also commonly referred to as "mudjacking" or "pressure grouting." It attempts to lift sunken concrete slabs by pushing it up from below the surface. This method of slab lifting dates back to the early 20thcentury. However, modern uses of slabjacking use expanding polyurethane foam to lift concrete slabs.
Polyurethane Foam
There are many benefits to raising concrete with polyurethane foam. It is a cost-effective method and involves drilling considerably fewer holes than traditional slabjacking. Call Anglin's Foundation and Masonry Repairs to get a free estimate if you need your concrete slab or driveway lifted at your home or commercial property.
Posted on behalf of John Anglin, Anglin's Foundation & Masonry Repairs