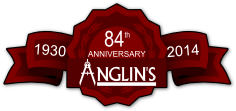 Stone foundations were standard construction in homes built in the early 1900s and before. Today, building construction has developed and advanced, and homes with stone foundations are often a source of frequent worry to owners of old homes and/or potential buyers. Anglin's Foundation & Masonry Repairs has been helping homeowners for over 90 years secure their properties so that they are resting on a stable foundation. Anglin's is the name to trust for the highest quality foundation repair in and around Atlanta.
Houses support a great deal of weight that must be supported for years and years in the future. Having an unqualified foundation structure can compromise the entire structure, not to mention produce sloping floors, cracked walls, and other damage. Repairing a home's foundation requires the knowledge and expertise of the experts. At Anglin's Foundation & Masonry Repair, our contractors professionally inspect the property to determine the most suitable repair methods.
Homes built upon stone foundations require specific correction in order for the home to remain standing and for it to be a quality dwelling place for a family. The most common damage to a home built on a stone foundation is that the mortar that was used to hold the stones in place has begun to flake away and compromise its strength. As the mortar continues to erode, the remaining substance between the stones begins to fall out and shift around.
Anglin's Foundation & Masonry Repairs has the experience and know how to protect your property and reestablish its integrity. Our motto is that we will Fix it for Life, the First time. We understand that your property is a huge investment, and we do not take the responsibility for repairing it lightly. We have the solutions, expert experience, equipment, and proven value for you.
Posted on behalf of John Anglin, Anglin's Foundation & Masonry Repairs