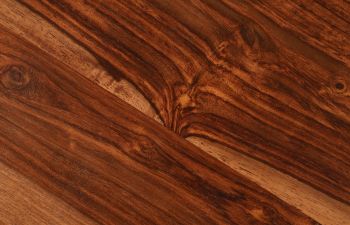 Many people are surprised when they learn that their home's foundational integrity has been compromised by termites. They mistakenly think that because their home has concrete basement walls or that their home's slab is made of concrete that termites cannot damage the foundation. What all homeowners need to know is that termites can enter a home through small cracks in the foundation and through untreated hollow spaces in bricks or cinder blocks. While termites cannot damage concrete foundations, they can damage nearby wood sources. And since the structures of all homes rely on all components of the structure to work in sync with one another, when one structural element is compromised, the house's integrity is compromised.

Subterranean termites are the most common in America and are responsible for the most damage to housing structures. Subterranean termites live underground, foraging in the soil for food. If these termites find any exposed wood or gap that allows them enough access to a wood source, they will swarm. Once they have located a food source, the worker termites will create mud tubes with their saliva and soil mixture to move above ground. They will continue to build these "sustaining" tubes as far-reaching as possible to feast upon a home's wooden structural materials. Termites are notorious for creating intricate tunnels and mazes inside infested wood sources, which is how they can cause so much damage to a home's structural integrity.
It takes a trained eye to spot termite damage, but looking for mud tunnels inside crawlspaces, along walls or insulation, and inside and outside of your basement is the place to start. In order to prevent extensive and costly damage to your home's structure, you will need to contact pest control professionals. They will be able to treat the termites and provide a barrier against their return.
If your home's structural integrity has been compromised, you will need experts in foundational repair. Anglin's Foundation & Masonry Repairs is the name to trust in Atlanta. For over 90 years, we have helped homeowners repair the integrity of their homes from all types of structural damage. We have proven value, a price protection guarantee, and a lifetime, transferable warranty.
Posted on behalf of John Anglin, Anglin's Foundation & Masonry Repairs