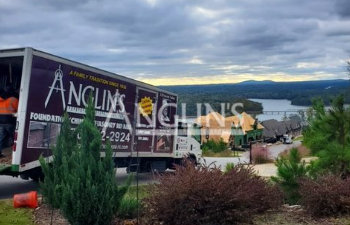 You need work done on your property. You need to find out how much is reasonable to pay, so you look at three options and get three wildly different projected prices. Now what?
Patch It, DIY
Money is hard to come by and it is very tempting to just patch the problem and hope for the best. Some jobs can be accomplished DIY. It may be the best price option. Cover it over and no more problem. But this can get you into more trouble down the road. Especially when you have to go back later to fix it right; the patchwork gets in the way and must be cleared before the real work can be done. This can turn into an added cost and headache.
Your Trusty Handyman
Hard-working, good-intentioned, best price, jack of all trades handymen are an option if it turns out to be a straightforward repair. And, if your handyman has the right tools, experience and equipment to get the job done right. That is a lot of "if's". But something unexpected almost always comes up, complicating the repair. Older houses are full of surprises. And little things accumulate to unexpected added costs that can become more expensive and a longer, drawn-out project than if you had a professional come and do it in the first place.
The Professional
Biting the bullet and going with the professional is a scary choice. After all, it costs so much and you only have so much money to work with. What does the professional have that costs so much? Knowledge, experience, equipment and manpower are just a few things the professional brings to every job.
Peace of Mind
When choosing a company to work on your property, the best price can be a risky way to go. It is much more prudent to choose a company with a solid long-standing reputation for excellence. A professional outfit is more likely to save you time, money and peace of mind. Call the experts at Anglin's Foundation Repair and get the job done right the first time for the best price after all.
Posted on behalf of John Anglin, Anglin's Foundation & Masonry Repairs