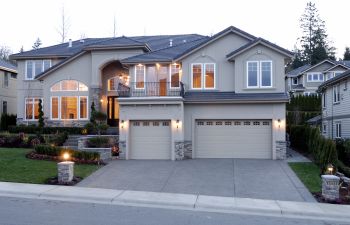 It is easy to know when you need to call an exterminator into your home. There will be creepy-crawly things inside your home that scare you, invade your food, or leave messes behind. In other words – it will be obvious that you have a pest problem. However, not all foundation issues are easy to notice. Many foundational problems occur over time, and they are not as noticeable as fire or water damage. Because foundation issues are almost invisible, it is important to familiarize yourself with the things that can be signs of imminent threats to your property.
Below are concerns that you may not relate to foundation problems:
Rogue Nails – If you come across nails that are poking out of a piece (or pieces) of wood and wonder how that happened, pay attention. Too much flex and movement can cause walls to break away from the foundation and the entire home's structure, eventually causing the structure to collapse. If you notice nails popping out in a particular area, call someone immediately.
Doors Out of Square – It is common for a door to loosen from its hinge, sag, or pump against its frame at some point. Overuse of a door for many years can definitely cause "wear and tear" damage. However, if a door becomes difficult or impossible to open or close, it could be a definite sign of an issue with the foundation.
Floors that are Unlevel – If you notice a large gradient over an area of 10-15 feet in your home, that is cause for concern. If you feel that your floor is sagging in an area, do this test in multiple areas: take a rounded pencil and place it on the floor. If the pencil stays in place in numerous areas, your floors are most likely fine. However, if the pencil begins to roll on its own, then your floors need immediate attention. Unlevel floors are a sign of a failing foundation.
Cracks Anywhere – If you notice cracks in your flooring, walls, or ceiling that have appeared or gotten worse over time, do not ignore them. It is essential that you have someone inspect your property immediately to make sure that your home is safe.
Of course, there are exceptions to all of these. Not every imperfection will be a sign that your home is falling in. However, it is always better to be safe than sorry.
Contact Anglin's Foundation & Masonry Repairs for trusted service.
Posted on behalf of John Anglin, Anglin's Foundation & Masonry Repairs