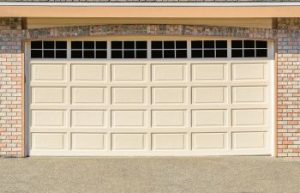 What door do you usually enter your house through? The front door is commonly thought to be the prominent place to enter a home. However, the front door is no longer the primary and most used door in your home. Your garage door is most likely your most commonly used door in and out of your home. Garage doors are a natural choice for entering and exiting your home because they're convenient, safe, and secure if operated by remote control or key pad.
When Your Garage Door Is Not Functioning Correctly
Your garage door is a great way to enter and exit your home until it's not functioning correctly. When your garage door no longer opens or closes, it can throw a wrench into your convenient routine. When this happens, it's best to call a professional to come out and inspect and repair the problem. A typical garage problem is a broken garage door spring.
When Your Garage Door Opening Is No Longer Safe
If your foundation is compromised and there is settling under your garage, it can become a dangerous situation. Settling will cause your garage door opening to collapse or otherwise damage the opening. This settling can become unsafe and is unsightly with cracks and sagging of your brick.
Anglin's can't help you with a non-functioning garage door, but we can help you when it comes to your garage door columns, lintles, foundation repairs and masonry repair services for your garage door opening. Call us today if you notice sagging or cracking around your garage door opening. We are a proven value since 1930.
Posted on behalf of John Anglin, Anglin's Foundation & Masonry Repairs