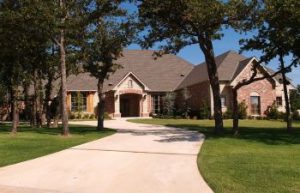 A Level Playing Field– a situation in which everyone has a fair and equal chance of succeeding. (Dictionary.com)
When you hear the term, "a level playing field" you know it usually does not refer to an actual area that is level for play. It relates to the equity of opportunity for all people in whatever situation they find themselves. However, it is true that an area that is literally not level can cause a great deal of harm as well.
This statement becomes true when it comes to your driveway. Driveways are often used as an area of play and recreation in homes. If it is not level, it can set you up for failure in many ways.
Driveways that are not level can cause all kinds of problems.
If your driveway is cracked or settling with a slope that is leading toward your house, you need it repaired immediately. This dangerous slope could direct water directly into your home and cause a variety of issues to your foundation.
Cracking and settling can create an uneven surface that cannot only be unsightly, but it can also be dangerous due to a weak foundation.
Sinking driveways can be a safety hazard.
If you have a compromised driveway or any other sinking or settling causing uneven surfaces, call Anglin's today. We offer a concrete raising technique using polyurethane foam. We drill into the area that needs to be addressed, pump polyurethane foam, and then patch it. This system allows you to raise it without the costly option of replacing it. Call Anglin's; we can help!
Posted on behalf of John Anglin, Anglin's Foundation & Masonry Repairs