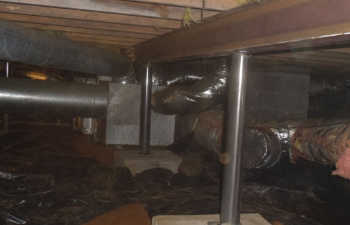 When people think of the "heart" of the home, they typically think of the kitchen. The kitchen is where thousands of meals are prepared throughout the years, and where memories are made, passed down from one generation to the next. While the kitchen may be where the heart is, the basement is where the best signs of a home's health is.
Any signs of deterioration, shifting basement walls, or cracks in the basement floors should not be ignored. Left unchecked, these signs can lead to the failure of your home's foundation and its structural security. At Anglin's Foundation & Masonry Repairs, we want to help you stay ahead of extensive, and expensive, issues that can compromise the safety of your home.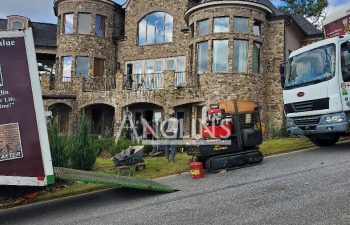 The simplest thing you can do to stay ahead of major issues is to access the situation regularly. When you go down to the basement to store seasonal decorations, clothes, or tools – take just a few minutes to look around your basement for any visible signs of damage or structural failure. Below are the most important things to keep a lookout for.
Large cracks in the floors. Hairline cracks in your basement floors are not indicative of a problem. Fine cracks in the basement floor commonly result from surface shrinkage as the concrete dries and cures over the first 12 months after a basement floor has been poured. Any cracks that are more than 1/8″ wide need to be documented. Simply measure the crack's width and write the measurement and date on the floor with a permanent marker. Any time you think that the crack has widened, you can re-measure it and compare it with the original measurement. Any crack over ¾" wide needs professional assessment as it can allow water damage to occur, or it may indicate foundational damage.
Bowing walls. A bowing wall that curves inward or outward is a sign that your house could be very close to having a major structural problem. Issues with basement foundations can cause extreme pressure on the wood framing.
Basement walls tipping. If you notice any type of gap or spacing at the top of the basement walls from the floor joist above, If the basement walls are not secured well at the top, they result in the majority of your wall being unsound.
All of these issues could result in losing the structural security of your home. Call Anglin's Foundation & Masonry Repairs for our exceptional service.
Posted on behalf of John Anglin, Anglin's Foundation & Masonry Repairs