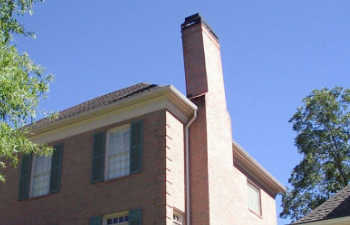 While temperatures in Georgia have certainly cooled off with the onset of fall, they aren't quite cold. In fact, most of us are still having to change clothes two or three times a day to keep up with the changing temps throughout the day. However, cold temperatures will come, and at Anglin's Foundation & Masonry Repairs, we want you to be ready.
The best way that you can be prepared for cold temperatures is by having your chimney inspected before you use it. Countless house fires have been started by a chimney that was not ready for fires in the fireplace. A build-up of soot or flames in the lower chimney migrating upward to crack, melt, warp, or otherwise negatively affect the masonry or metal chimney walls. Soot is a powdery residue of unburned carbon particles. If soot is not brushed or wiped off, it will accumulate in layers in chimneys and fireplaces. Soot deposits can accumulate over time and reduce airflow up to 30% so that the flue does not vent properly. This can cause smoke to back up inside the home and lead to house fires.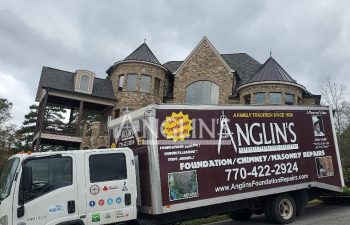 Another residue that is left behind from fires is a tarry substance called creosote. Creosote forms as gases cool, and deposits occur when chimney temperatures are cool and when air is not hot enough to carry the particles out of the chimney. As the tarry residue builds up, it causes the flammable substance to become increasingly dangerous.
The best way to prevent a chimney fire is to have a thorough inspection done once a year. A professional can inform you of any damage that is posing a threat to your chimney. At Anglin's Foundation & Masonry Repairs, we have been the expert in Georgia for chimney inspections, repairs, and restorations for over 90 years. We provide free chimney inspections and free quotes on the cost to repair chimney problems. Our honesty has served us well, and we are not looking to take your money!
With over 90 years of experience, Anglin's knows what a thorough inspection involves, and we are here to help you. Call today for a full-service chimney inspection.
Posted on behalf of John Anglin, Anglin's Foundation & Masonry Repairs