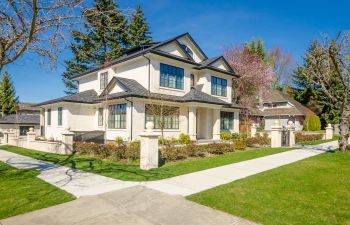 Your home's structural integrity depends on a stable foundation. When the base of a building moves, every supported structure is at risk. Several common factors may cause a foundation to shift.
Due to the location on a foundation, determining the cause of movement is tricky. A vision inspection will show subsidence, cracks, and other signs of a problem. However, you do need to dig deeper to identify contributing factors.
Water Intrusion
Saturation may occur if water is not draining away effectively or after heavy rainfall. This can result in soil expansion, which spells trouble for your foundation. Alternatively, moisture intrusion can penetrate deep into substrate materials, compromising the integrity of the earth. Consequently, the foundation may sink or begin to shift.
During a dry spell, the soil may begin to form cracks and a foundational drop. There is also a risk of m shrinking soil detaching from the foundation, weakening the structure's support. As a result, your foundation may shift, crack, or subside on one or more sides of the building.
Uncontrolled Flora
Plants and trees with strong root systems will remain healthy and strong. However, they also absorb much of the water from your soil. When this results in a drought around your foundation, the structure is likely to move or suffer structural damage.
Trees tend to grow large and strong root systems. If you have trees close to your home, cracks and other issues could be linked to roots spreading beneath your property. You may need to remove these landscape features or identify solutions for preventing root intrusion.
Soil Quality & Construction
Quality of materials and standard of workmanship may have played a role in foundational problems. For example, weak building materials are more susceptible to cracking under pressure. From water to soil expansion, your home may not have the best foundation for weathering a potential storm.
The soil quality beneath your home is important. Insufficient compaction or poor quality soil will not support a foundation. As a result, the entire building will begin to subside, resulting in additional damage appearing in walls and ceilings.
If you are concerned about the structural integrity of your home, turn to Anglin's Foundation & Masonry Repairs in Marietta today.
Posted on behalf of John Anglin, Anglin's Foundation & Masonry Repairs