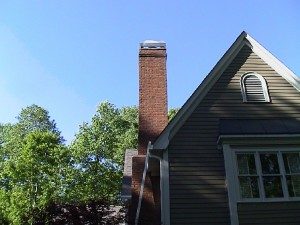 Cooler temperatures have finally arrived here in Georgia, and it looks like they are here to stay. With temperatures in the high 30s and low 40s in the mornings and nights, many people are gearing up to have roaring fires in their fireplace. A fireplace is a beautiful feature of the home that can draw families together. Right now is the perfect time for a chimney inspection. Whether you have lit your first fire in your fireplace or you are waiting a little while longer, you want to know that your chimney is safe, stable, and sound. Anglin's Foundation & Masonry Repairs is the expert in Georgia for chimney inspections, restorations, and repairs. With 90 years of experience, our company's reputation has been built on the foundation of excellence.
Nothing says cozy like a fire in a fireplace. Grabbing a good book or movie, a blanket, a pet, or your favorite person – it is easy to get comfortable in front of a fire during cold weather. You want to make sure that your cozy atmosphere stays cozy for you and your loved ones. While new home sales must go through an inspection before purchase, older homes that people have lived in for a long time are often in danger of chimney problems. Having your chimney inspected before you begin using your fireplace is always a good idea. At Anglin's, we do much more than a simple walk around your property. Yes, we do inspect the outside of the chimney to look for signs that your chimney is pulling away from the home. However, we also look for much more.
Anglin's Foundation & Masonry Repairs provides a Three-Level Chimney Inspection to our customers. We look for defects in construction, internal flaws in the chimney, and any damage that compromises the structure and stability of your chimney. Our company is built upon honest service, and 90 years in the business proves that we have earned our reputation for quality work and solutions at affordable prices.
Call us today!
Posted on behalf of John Anglin, Anglin's Foundation & Masonry Repairs