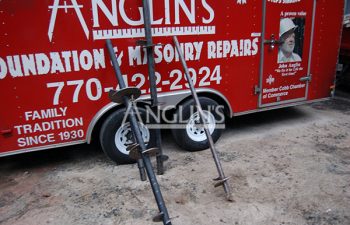 Your home should be a place of comfort and safety. It should be a place where precious memories are made with your loved ones, and where you enjoy "coming home" to. While there are many different aspects of making a house feel like a home, safety is definitely at the top of the list. Many older homes in Atlanta and the surrounding communities were built over a crawl space. Basements were not popular until the 1960s, and there are still many homes that are not built on basements today. If you live in a home built over a crawl space, it is vital that your floor be structurally sound. A sagging floor over a crawl space represents issues such as lack of a solid foundation and rotting wood. If you suspect that there are structural issues with your crawl space, you must address them right away.
A sagging crawl space will pull anything that is above it downward. Since your entire home sits on top of your crawl space, that means that your entire home is at risk for severe damage and safety concerns. If you notice doors jamming, windows sticking, or a "springy" floor anywhere in your home, it is time to call in the experts.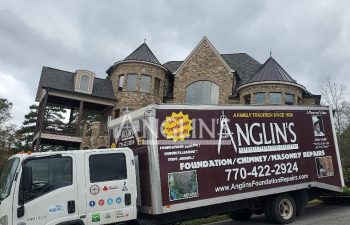 At Anglin's Foundation & Masonry Repairs, we have over 90 years of experience restoring the foundational structures of homes in and around Atlanta. If you have a sagging floor built over a crawl space, do not assume that the problem is un-fixable. Many times, a sagging floor is due to a lack of a solid foundation. For these types of situations, our company uses precast concrete engineered supplemental footers. These precast footer blocks are six inches thick and can be twenty-four inches round or eighteen inches square supplemental footers, and they are placed on poured concrete footings. Hydraulic floor jacks are used to raise the sagging floor to bring it to level or as close to its original level position as possible. If existing joists have cracked, weakened, or rotted, we will reinforce them. Broken joists are spliced and reinforced to create a structurally sound floor.
Don't ignore a sagging floor. A sagging crawl space is a sign of serious structural issues in your home. Contact Anglin's Foundation & Masonry Repairs today to receive your free quote.
Posted on behalf of John Anglin, Anglin's Foundation & Masonry Repairs