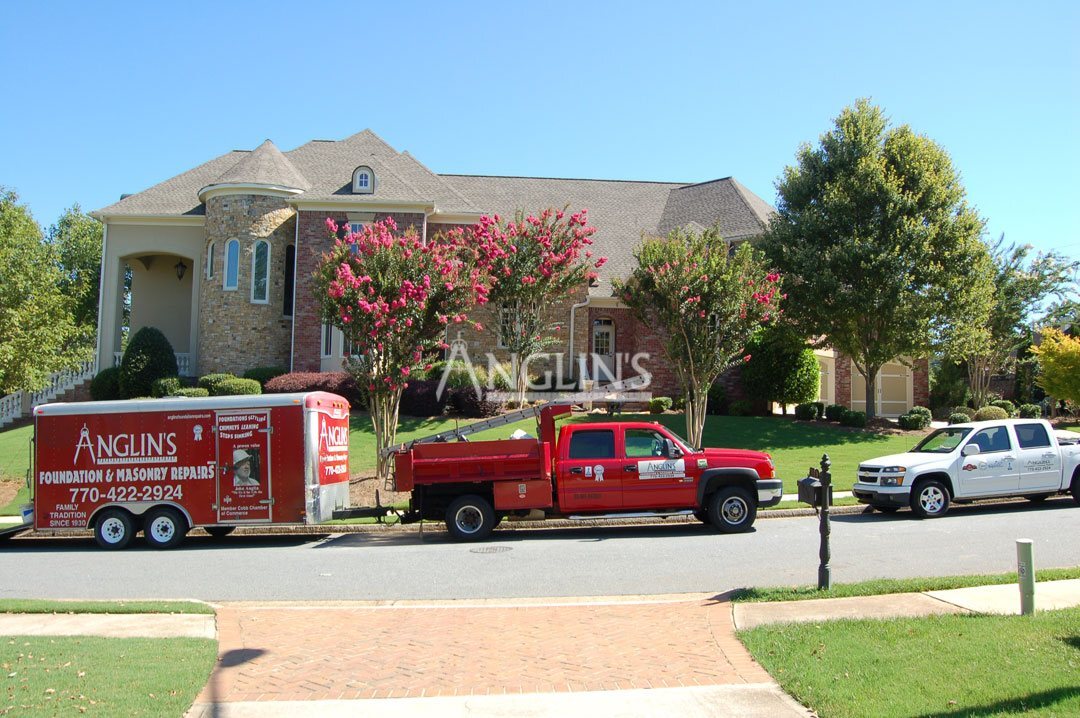 According to Wikipedia, polyurethane is a polymer composed of organic units joined by carbonate (urethane) links. You can find more detailed and scientific information (including how the molecular units link together) here. Polyurethanes are used almost every day of your life in your home, office, car and other activities. It is a plastic material and exists in various forms. It can be used for things such as: adhesives, coatings, shoe soles, sportswear, building insulation and much more. It is a choice material due to its convenient, comfortable and environmentally friendly properties.
At Anglin's Foundation & Masonry Repairs, we see the benefits of using polyurethane foam to help fix various problems with your concrete. Polyurethane is effective in raising your driveway, sidewalk, patio, foundation and garage floors and more! If any of these concrete surfaces have settled or are uneven, Anglin's Foundation & Masonry Repairs can help you.
In the past, the only option for problems with your concrete was to replace it. At Anglin's, we offer you with a more cost effective, green and easy way to raise and repair your concrete. We achieve this by drilling a small hole in your concrete, pumping polyurethane foam below your concrete surface and then patching the area that we drilled.
Benefits of Polyurethane
Cost Effective
Time
Clean Work Environment
Small Holes
Lightweight
Green (consists of 39-49% renewable and recycled materials)
Contact Anglin's today. We're celebrating 90 years of serving you with the best service and products available to you. Call us today.
Posted on behalf of John Anglin, Anglin's Foundation & Masonry Repairs