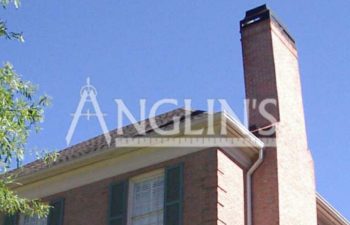 If you have had a chimney inspection and received the all-clear, but your fireplace is sending smoke inside your home, it is a serious concern. Fireplace smoke can damage furniture, walls and carpets. The acrid smell can be very difficult to remove. The smoke releases particulates into the home that can adversely affect the health of your family and pets. For health and safety reasons, a qualified chimney and masonry expert should still investigate your smoke problem.
What Is Causing the Smoke?
There are several reasons fireplace smoke could be entering your home. It could be something as simple as inferior firewood to something more complex, like the construction of your home. There are a few common reasons smoke may come back into your house.
A Cold Chimney Flue
When the air inside the chimney is too cold, it can take a few minutes after lighting a fire for the warm air to balance with the cold. Until that happens, the dense, cold air will force smoke downward.
An Airtight Home
The high energy efficiency of new homes can cause a pressure difference and affect the way the airflow in the chimney behaves. The negative pressure forces the smoke back into your home.
A Blustery Day
If your chimney is improperly sized, or your chimney cap fails, it can create a downdraft that blows the smoke back into your home.
Unseasoned Firewood
If your firewood is too damp, it produces excess smoke that will not be able to escape up the chimney fast enough. If the wood is too dry, it will burn hotter, but also faster. This again can create more smoke and may overwhelm the chimney.
Excess Smoke Should Be Investigated
If you have tried replacing your firewood but still have a smoky experience, it's imperative you have an expert inspection. A whole host of other problems may have occurred since your chimney was checked. Smoke inside your house should never be considered normal, and there are ways to correct most problems. To protect your home and family, contact Anglin's Foundation & Masonry Repairs right away.
Posted on behalf of John Anglin, Anglin's Foundation & Masonry Repairs